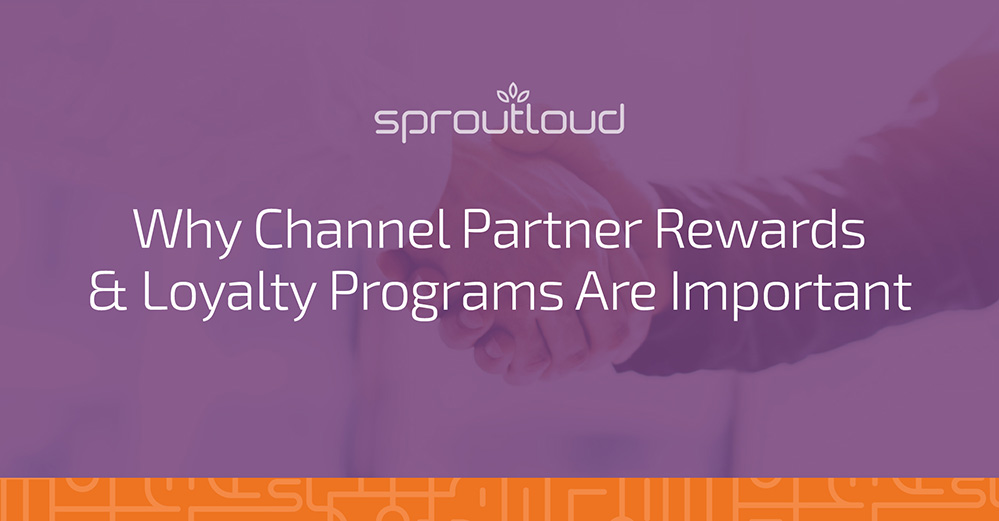 Why Channel Partner Rewards and Loyalty Programs Are Important
Your channel performance is important to you – and we know why. A significant portion of your company's revenue is driven by your indirect sales channel. Getting your partners to participate is essential but can present significant challenges. This is where Channel Partner Rewards, incentives and loyalty programs come into play.
Brands and partners are continuing to modify business models as marketing technology evolves, which is driving change within core programs such as co-op incentives and marketing programs. For good reasons too! The shift in approach to automated co-op programs/Channel Partner Rewards/incentives is arguably the most important play for businesses with indirect sales channels and contributes to the overall success of localized marketing strategy.
So, Why Channel Partner Rewards and Loyalty Programs are really Important: 
Channel Partner Rewards programs drive channel revenue. Incentivizing your channel with co-op or MDF fundsbased on sales performance encourages branded co-marketing engagements. The more marketing funds are dispersed through the network and easy to obtain, the more likely the partner is to market the brand locally, increasing foot traffic and sales.
Partners Rewards programs encourage new product or solution adoption. By giving channel partners turn-key access to co-op dollars and immediate control over how those dollars can be spent, your partners are more likely to adopt and engage in brand controlled marketing programs.
Reward programs establish a competitive differentiation for your channel program. Giving your channel direct access to brand dollars removes the largest barrier to entry for channel marketing. Partners are no longer being asked to front the money and go through laborious reimbursement claims. This new paradigm improves overall speed to market because partners are quicker to act.
Constructing your program around incentivizing the channel will help you increase sales, create new markets, and stimulate greater partner loyalty.