Join Our Team
The environment at SproutLoud is 100% jerk free, where people share the values of putting clients first, being accountable, caring about your team and the quality of your work, inspiring others, and growing in your level of expertise and professional development.
Open Positions ›
Benefits and programs include:
› Healthcare coverage
› Life insurance
› Long-term disability insurance
› 401K plan
› Professional development programs
› 3 to 4 weeks vacation, not including holidays
› Flexible sick policy
› Work from home policy for most positions
eNPS - Employee Net Promoter Score
How likely is it that you would recommend SproutLoud to a friend or colleague?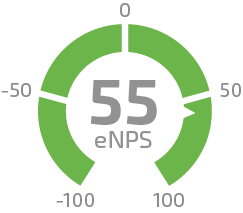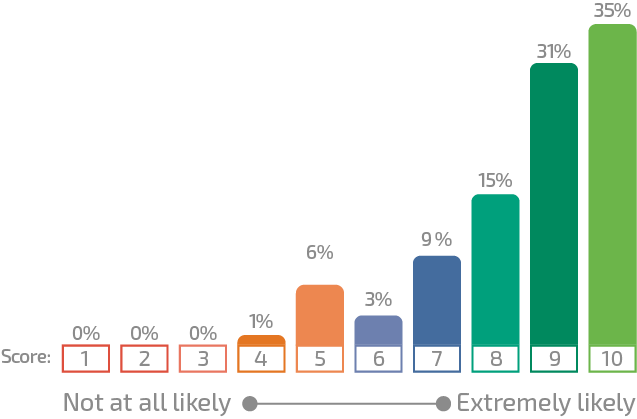 94% of employees participated in this survey during the third quarter of 2019
Our Core Values
We always put our clients' interests before our own, and each member of our professionals constantly evaluates how we can serve our clients better.
We are pioneers of innovation who are constantly defining ourselves as leaders within our market. We embrace change rather than shun it.
We have the utmost respect for each other – from lower to senior level positions. This respect is extremely important for us to function as a cohesive team.
We act with integrity. We are not afraid to stand up and be held accountable for our actions.
We reward our professionals based on a combination of merit and positive impact to the organization, creating opportunities for talented, hardworking professionals to grow rapidly.
Our Core Values
Clients First ›
Innovation ›
Respect ›
Accountability ›
Meritocracy ›
Something is wrong.

Instagram token error.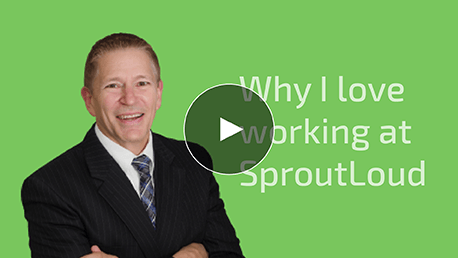 Bill Cronic
Vice President of People
and Organizational Development
---
"We place a real emphasis on helping one another succeed. We work hard, and we love tackling challenges."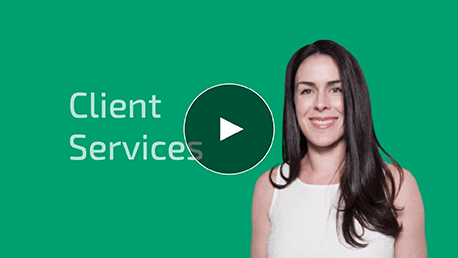 Lauren Bermudez
Senior Manager of
Client Services
---
"Our passion as client relationship managers is to help national Brands reach their Local Marketing goals."