The Difference Between Co-Op Marketing Funds and Market Development Funds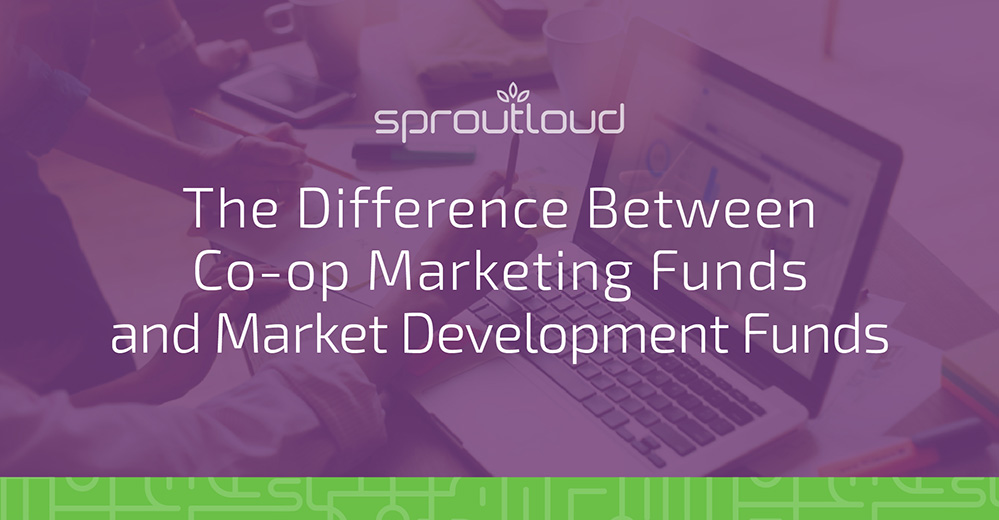 "You can make more friends in two months by becoming interested in other people than you can in two years by trying to get other people interested in you."  Dale Carnegie authored that quote in his famed book How to Win Friends and Influence People.
Let's apply that idea to our context as distributed marketers: you can achieve greater buy-in from your network of channel partners in two months by being intelligently interested in their success, than you can in two years by trying to get them interested in your success as a brand.  Why do I say intelligently interested?  Because one might think that money (often assumed the ultimate and only motivator) offered through co-op marketing funds or market development funds (MDF) is enough to show partners that you, as a brand, are interested in their success.  To demonstrate to channel partners that you are really interested in their success you must know the difference between co-op & MDF, know how each is suited for a different context, and stay away from common pitfalls.
The Difference Between Co-op Funds and MDF
Market Development Funds – Funds are issued to partners in advance of sales.  The funds are discretionary in nature because they are awarded based on predicted or expected behavior.
Co-Op Funds – Funds accrue based on a percentage of partner sales, essentially rewarding partners that are already performing.
How Do You Choose One or the Other?  
Market Development Funds fit well with dynamic markets where a partners past sales are not necessarily the best indicator of how funds to promote products in dynamic markets should be awarded.  An example of this would be dedicating more MDF funds to channel partners promoting a product very early in its lifecycle, when those channel partners have access to a consumer base considered first-adopters.  Those partners may not generate the most sales, but they have a unique link to first adopters and the ability to get traction for early lifecycle products in dynamic markets.
Co-op funds on the other hand are more stable and allow partners to plan long-term marketing activities.  These types of fund are usually better suited to channel partners that are consistent large-volume distributors, essentially your clean-up hitters.  Making sure the right promotional allowance is available to the correct channel partner is being intelligently interested in your channel partners.
What are the Most Common Mistakes Made When Creating Co-op/MDF Programs?
Co-op and market development funds often go unused because of these pitfalls:
Brands don't provide preconfigured marketing programs for channel partners to opt-in to spend their promotional allowance
When funds are not provided upfront, partners have to engage in cumbersome reimbursement processes
When partners craft their own marketing programs not preconfigured by brand (not recommended) heavy reporting is required to verify funds were appropriately spent
Manual processes for fund request, approval, and preconfigured program enrollment slow down the whole B2B2C or B2B2B marketing apparatus
For a more in-depth look at co-op and market development fund management strategy for your channel, take a look at our co-op marketing white paper.