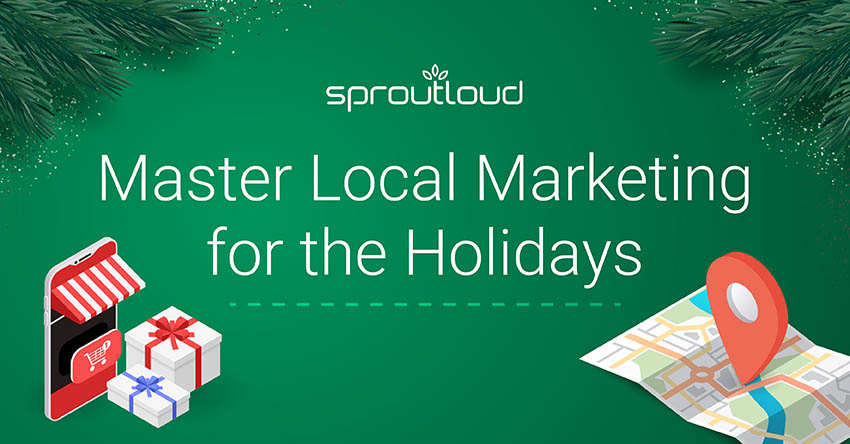 Master Local Marketing for the Holidays
This year's holiday shopping experience is expected to be different from the mid-pandemic 2020 holiday season. As customers opt for both in-person and online shopping, digital marketing experiences are having a growing influence on consumer purchase decisions in local markets. For local businesses, brand awareness is vital for the upcoming holidays and many other seasons to come. Here are a few tips to help SMB resellers and multi-location businesses make this holiday season a success:
Be Findable in "Near Me" Searches 
When customers search online for products and services "near me," they tend to be close to a purchase decision. If those "Near Me" searches lead to outdated or inaccurate information about a local business, it's not only a missed sales opportunity, it can also sabotage efforts to build brand loyalty.  The wrong address, wrong phone number or inaccurate store hours in an online listing can give potential customers the impression that a business is unreliable.
Keeping your online business listing information up to date is a crucial part of attracting customers to multi-location businesses in local markets. To maximize online presence, local businesses can:
Enroll in an Online Listings Management program to ensure consistency and accuracy across dozens of online directories, including Google, Bing, Yahoo and others. Remember to update your hours of operation to inform customers about extended hours, limited hours or closures.
Enroll in a Reputation Management program to automate the ability to leverage great reviews and quickly respond to comments and complaints.
Opt for Social Media Auto-Posting, making it easy to post co-branded customized social media messages across multiple social platforms.
Giving current and potential customers immediate access to accurate and up-to-date information about your business is the first step to creating the kind of holiday online shopping experiences customers are looking for.
Drive Traffic with Local Display Ads and Digital Banners 
Now that customers can find your business online, it's time to let them know what you're about. Local Display Ads and Digital Banner ads are a great way to accomplish this. These types of online ads help promote your business by targeting customers who recently browsed or searched for products or services similar to those that your business offers. Local display ads help position your business in front of customers who are actively interested in your products and services.
Consider key components of your digital ad to help attract more customers:
Include an engaging and specific CTA (Call to Action), such as "Buy Now" or "Get Your Discount Code"
Create different sizing options to maximize the possibilities for ad placement
Digital ads are a great way to drive online traffic to your local business website. Seeing your ad multiple times during different online experiences helps to keep your business top-of-mind when potential customers are ready to make a purchase decision.
Boost Online Customer Engagement
Keeping customers engaged online with your business throughout the holiday season helps build brand awareness and brand loyalty. In addition to making your business findable online and using local display ads to target customers, it's also important to leverage social media during the holiday season. For more tips, click here to read our recent article on Social Media cross promotion.
If you are a current SproutLoud client and need guidance on your local marketing strategy this holiday season, click here to schedule a call with a SproutLoud Local Marketing Expert.