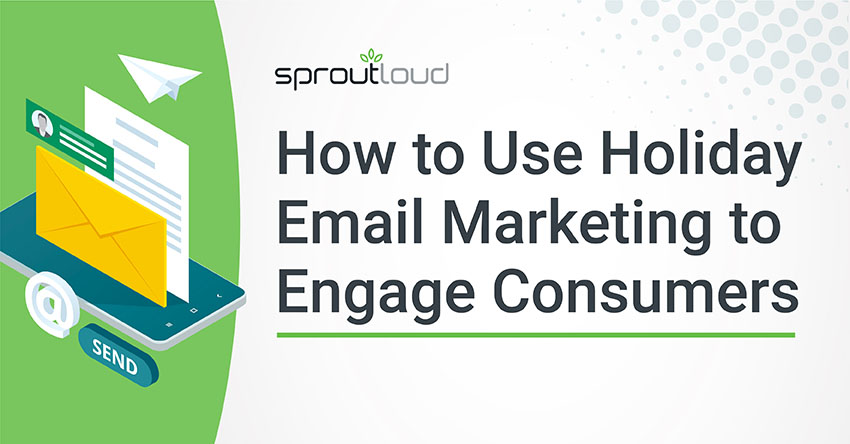 How to Use Holiday Email Marketing to Engage Customers
Small businesses need to re-examine the consumer journey and how they shape the customer experience in local markets. For many, this means adjusting business models to include e-commerce platforms, or diving more deeply into digital marketing to connect with customers at home.
So, what does this mean for your business this holiday season?
Email marketing remains one of the most popular marketing channels for local businesses to engage current and potential customers. Let's review some key points for planning your next holiday email marketing campaign.
Understand Your Audience
Before drafting email messages and promotions, you need to understand your audience. Who are your customers? What are they looking for when doing business with you? Are they looking for a business specializing in local service, searching for seasonal products, or do they need information about in-store or curbside pick-up?
This may involve segmenting your customer list. Segmentation allows businesses to target customers and deliver information when and how they want to receive it. Building an additional layer of one-on-one connection with customers reassures them that you're listening and responding to their needs when they shop at your business this holiday season.
Plan Promotions Around Customer Experiences
As consumer shopping patterns change, some patterns cement into habits that may dictate how customers shop locally for seasonal and day-to-day items. Planning email promotions around shopping experiences is key for customer retention and promoting brand loyalty.
If you offer online shopping, consider promoting free shipping or free delivery options, as well as in-store pick up.  For customers working with a smaller budget this year, you may want to consider offering cashback promotions alongside discounted or sale prices on your products. Remember: When planning email marketing, it is essential to understand who your customers are and what appeals to them.
Digital Cross-promotion
Reinforcing email marketing messaging with digital marketing is an effective way to leverage your business exposure and connect with current and potential customers. Start with the email footer. Include your company's social media links and your business website. Give customers the chance to connect, like, share and follow your business on social media. Customers are looking for alternative ways to interact and connect with businesses online. Invite them to connect, share their own images of your products on your social media pages, and sign up for future emails from your business.
The way consumers shop and interact with businesses has changed. As people gear up for the holiday season and shop earlier than usual, take time to understand your customers' needs, and use email marketing promotions, digital marketing, and social media to respond to those needs and engage with your customers.