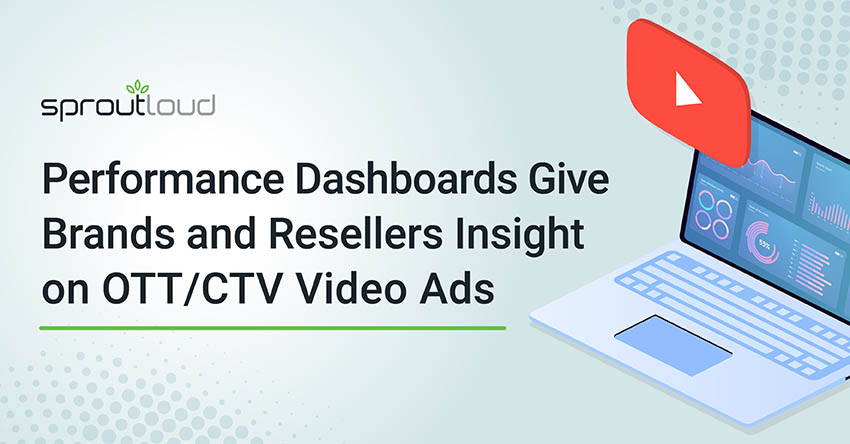 Performance Dashboards Give Brands and Resellers Insight on OTT/CTV Video Ads
The exponential growth of on-demand content through streaming services, connected TV and on mobile devices offers a compelling opportunity to deliver co-branded OTT/CTV video ads directly to target audiences. But how do you know if it's working?
Brands and their local reseller partners need relevant and timely insight to determine whether their investment in Localized Video Marketing is delivering results. SproutLoud's marketing analytics dashboards make it easy to see how video ads — bookended with co-branded customized pre-roll and end tag messaging — are performing across the entire reseller network, for a particular partner tier or region, for a specific reseller partner, or for a particular video campaign. Easy-to-use filters are available, so brand marketing teams can spot trends, generate customized reports, and drill down to the metrics that matter most, including:
views
cost per view
view rate
impressions
cost per thousand impressions
visits
lead conversions
Access to the right data at the right time makes all the difference. One of the new dashboard features that brand marketing teams love is the ability to easily share information and email customized video marketing analytics reports to their internal teams directly from their performance dashboard. Fast and easy access to such meaningful performance metrics on video ad buys means that brands and their local resellers can make timely, data-driven decisions about where to invest their national-to-local marketing dollars.