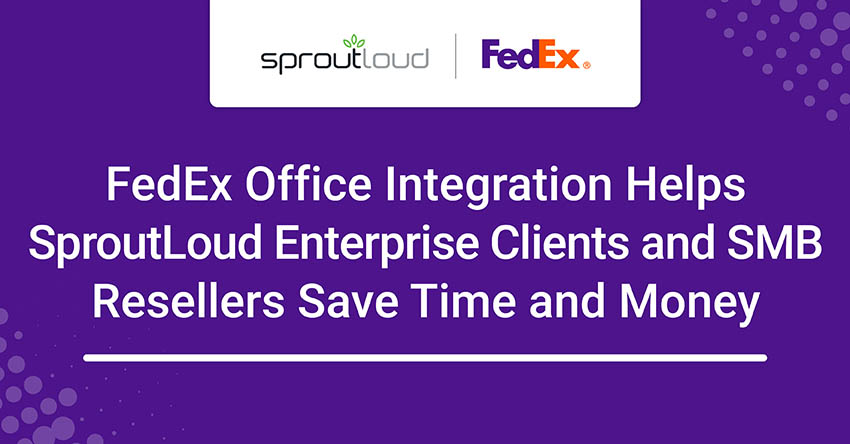 FedEx Office Integration Helps SproutLoud Enterprise Clients and SMB Resellers Save Time and Money
The integration of FedEx Office within the SproutLoud Distributed Marketing platform gives Enterprise clients, their distributed locations, SMB resellers, and Sales/Field Reps more options to save time and money on printed local marketing collateral.
"Integrating with SproutLoud simply makes business sense — especially for SproutLoud's Enterprise clients," said Ron Westerberg, FedEx Office Market Sales Manager. "FedEx Office is designed to streamline corporate business printing needs and improve productivity. This integration with SproutLoud allows us to fully automate the process of extending local printing services and benefits to Enterprise companies that deploy a distributed marketing strategy."
It also simplifies the entire ordering process for local businesses that need a very quick turnaround on print marketing items, like business cards, flyers, brochures, training materials, bound booklets, and product catalogs. The FedEx integration gives SproutLoud's Enterprise clients and their reseller networks the advantage of local printing within 24 hours in over 2,200 FedEx Office locations nationwide, with same-day pick up and delivery options — and no shipping costs. "That adds up to significant savings, more convenience and increased speed to market," said David Kinsella, SproutLoud Chief Operating Officer.