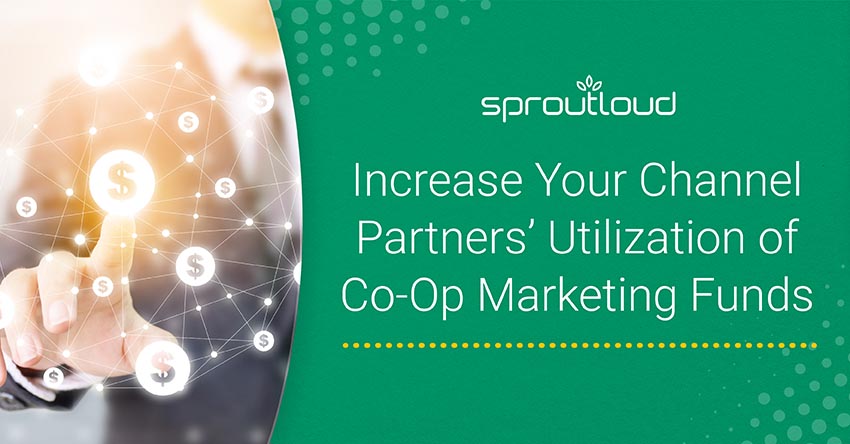 Increase Your Channel Partners' Utilization of Co-Op Marketing Funds
Brands that sell products or services through channel partners tend to have greater success when they provide their resellers with local marketing support. And their SMB resellers, who often wear many hats to ensure their business operations run smoothly, are in a better position to compete in local markets when they can rely on brand support.
With so much to focus on, it's no wonder that many channel partners say they don't have time to learn how to choose the best marketing tactics or how to increase ROI on their marketing spend. When brands offer access to leading Distributed Marketing software solutions, their channel partners are better equipped to utilize Co-Op Marketing and implement local marketing best practices.
Expert Local Marketing Guidance
Leading distributed marketing solutions may offer a wide range of marketing tools and options, including partner support teams that provide expert local marketing guidance. Some may even offer one-on-one consultations to help SMB resellers reach their marketing goals.
There are two main types of channel partners that SproutLoud's Partner Success team works closely with: those that have Co-Op Marketing funds available but aren't sure how to use them, and those that have already activated their funds. Depending on where the client stands, a consultation may be a full introduction and set up, or it could be a brief walkthrough of our services so partners can select options based on their goals.
Utilizing Co-Op Marketing Funds
Partner support team members can help SMB resellers understand how to get the most out of the distributed marketing platform,  and their available Co-Op Marketing funds.
"Some channel partners are open to increasing their investment in local marketing, if it means increasing ROI, while others may need help managing within budget constraints," Noreña said.
Delivering Measurable Results
Partner support teams can have a significant impact on your channel partners' ability to save time and achieve measurable results. Here's a sample of what brand clients' SMB resellers say about the local marketing support they receive from SproutLoud's Partner Success team:
"It is so nice to have a point of contact to answer questions and to help navigate. We do not worry about marketing, because we trust SproutLoud to manage it for us."
– a premier retailer for a major telecommunications provider
"SproutLoud gives us a quick response time and is always willing to help."
– a local reseller for a category-leading brand
"Running campaigns through SproutLoud allows us to devote more time to sales. Any task you can hand off to someone else gives you time back for your business. And that's what we do. We concentrate on sales, and we let SproutLoud focus on digital programs and helping us improve our online presence."
– a retailer for a major telecommunications provider