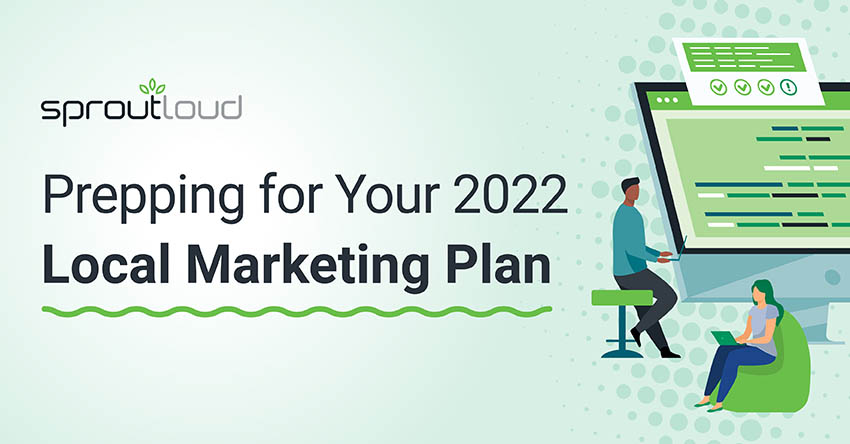 Prepping for Your 2022 Local Marketing Plan
2021 has been a whirlwind of a year, and we can hardly believe 2022 is already hot on its tail. Businesses are busy with organizing their 2022 marketing strategies, which can be tricky to piece together. Here are a few pointers to help you navigate the marketing trends we expect to see in 2022.
Hyper-Local Marketing
Most marketers are planning to use customers' location data to serve up ads in 2022. Why is it so important, one might ask? Simple: It's more effective and cuts down on wasted marketing spend. Utilizing location data means tapping into potential customers who are not just nearby but have also shown interest in products or services you offer. There are a plethora of ads that utilize location data such as paid search, social media ads, website banner ads, and mobile ads that appear on apps.
Focus on the Customer
The hyper-local marketing mentioned above is key to raising brand awareness, but a bit more work is needed to really drive these ads to a sale when customers have limitless options. What can greatly help with obtaining new customers is getting your current customers to return. Here's why: Not only are returning customers less costly to reach (about five times less than reaching new customers), these loyal customers provide the best promotion and brand recognition because they talk about your business to their friends and family for free! Word of mouth has always been an integral part of marketing. It's worth rewarding and championing current customers and encouraging them to leave their feedback on review sites like Google or Yelp. When you receive a review, leverage them on your social media sites!
Content Matters
Content remains an important part of reaching customers, and its value has increased over time. Google and other search engines focus on high-quality content to show to potential customers. Adding blog posts about the products and services you offer, sales and promos, helpful tips for customers to use, and even beefing up your product descriptions could help you rank higher in a local search, so customers can find you. Keep content clear, concise, and as helpful as possible. Put yourself in their shoes, and think about what the customer might ask or look for.
Key Takeaways
The competitive landscape is increasingly intensifying, and next year, customers are likely to see an uptick in the number of ads they see each day. Stand out from the humdrum. Make the customer's experience as positive as possible with informative easy-to-navigate local websites, microsites, and local pages. And implement proven local marketing strategies that engage potential customers and promote brand loyalty.
If you're a current SproutLoud client, click here to book a call with one of our Local Marketing Experts for guidance on your 2022 marketing plan.