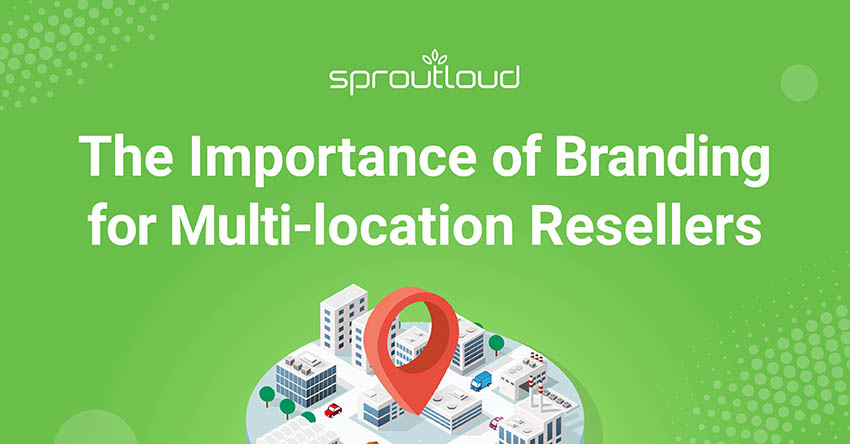 The Importance of Branding for Multi-location Resellers
When you think about branding for your local business, what comes to mind? Is it your logo, your core values, your social media presence? Let's explore the importance of local branding for multi-location businesses that resell branded products or services in local markets, with key takeaways whether you're just starting out or looking to give your local brand a refresh.
Keep it simple
As a local business, there are so many aspects to think about in terms of branding, and your company identity. What does your logo say about you? Are you a small business, veteran-owned, mobile, or brick and mortar? What about your core values, your mission statement, how you take care of your employees and the impact you have on your local community? Do you have a business website that offers e-commerce? Do you have a business social media presence?
It's easy to get bogged down in all the details of branding your business and all the components that make up your brand identity. Keep in mind your goal:  Engaging your local community in person, online and via social media.
Begin by taking away all the qualifiers about your business, at the bare bones core: What do you want people to say about your business? What do you want your business to mean for the local communities you serve?
Branding can make or break customer loyalty
Consumers like brands that are simple, brands they can identify with in their day-to-day life. Major, category-leading brands tend to offer value in a meaningful way to consumers. Let's narrow down a few popular brands to a single purpose, what do they do?
Lowes: You can do it all, whether you're a DIYer or a professional
Wayfair: You deserve your dream space (office/home/kitchen/etc.)
Nike: Just do it, discover your inner athlete
Once you've established a customer base, it's all about how you develop the kind of loyalty that keeps them coming back. Customer interactions are important to them, whether it's a small transaction or a large one. The entire purchase funnel, from start to finish, will dictate future engagements, customer recommendations and more. Interactions can take many forms. Consider all the ways that businesses have to advertise to local markets:
Traditional marketing, like TV and radio spots, billboards, email marketing, direct mail and custom print ads
Digital marketing, including: local paid search, paid social media ads, OTT/CTV video ads, social media auto-posting, reputation management, online listings, location-based mobile display ads, and more
Build a brand to last a lifetime
Put yourself in your prospective customers' shoes, and ask yourself:  If you were introduced to your business, shown the products and services, what core sentiment would you leave with?
Keep that sentiment simple. Keep it true to who you are as a local business. Build a brand that resonates with consumers. One that your customers can reach out to, engage with, and count on to meet their needs for a lifetime.
If you are a current SproutLoud client, and you'd like to learn more about using Facebook and Instagram as part of your local marketing strategy, click here to schedule time with a SproutLoud Local Marketing Expert.