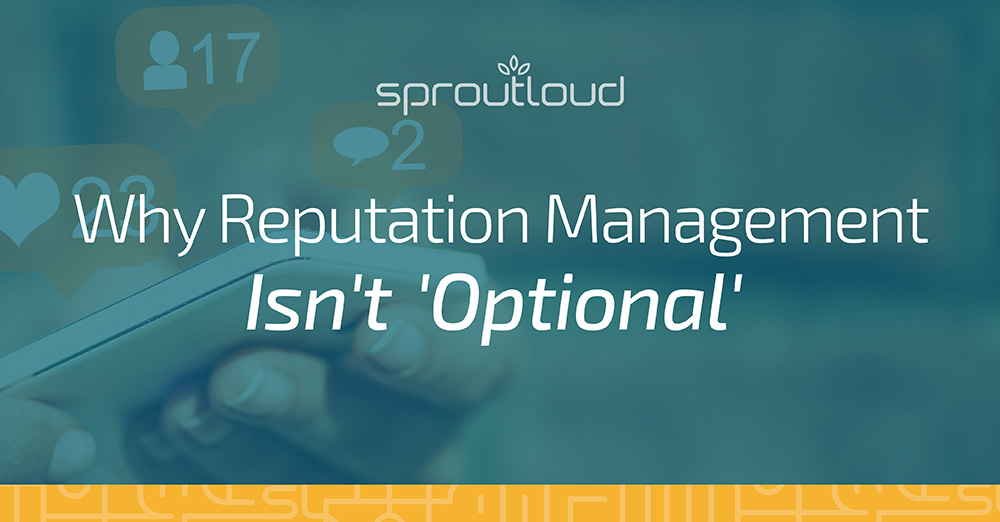 Why Reputation Management isn't Optional
If nearly every one of your current and potential customers frequented one spot while they were deciding whether to do business with your brand or not, would you opt out and leave room for your competitors to influence those buying decisions?
Yet, that's exactly what's happening when Local Businesses are absent from online conversations on review sites and social media. When your Brand's Local Partners don't have the right tools and support to manage their online reputations, it gives your competitors the advantage. Consider these staggering statistics from a recent BrightLocal Local Consumer Review Survey:
97% of consumers read online reviews for local businesses last year.
85% of consumers trust online reviews as much as personal recommendations.
Positive reviews make 73% of consumers trust a local business more.
Savvy Brands understand that the value of a robust Reputation Management program can have a significant impact on traffic, leads and sales. Every 1-star increase in a Yelp rating leads to a 5 to 9% increase in revenue, according to research published by the Harvard Business School. About 50% of consumers say they won't use a business that has less than a 4-star rating, and if a business jumps from a 3-star to a 5-star rating, that translates into 25% more clicks from Google, according to BrightLocal.
Today, many online review vendors offer to track reviews and comments from the obvious places, like Google, Yelp and Yahoo. But what about industry-specific, niche online review sites that you and your Partners may not even know exist? That's when Reputation Management can seem unmanageable — especially to your Partners.
Local Partners — the franchisees, agents, dealers, distributors and retailers — within a Brand's Indirect Distribution Network tend to have small teams that are already stretched too thin to dedicate hours every day to monitoring dozens of online sites and responding in real time to comments, questions and reviews. And it doesn't get any easier when Brand Marketing teams take on that role internally, because managing the reputations of hundreds or thousands of Local Businesses within a Partner Network can quickly become overwhelming.
This is why a single-point Reputation Management tool often isn't the right solution for Brands and Local Businesses who have questions and need support. For Brand Marketing teams tasked with fielding their Partners' daily questions and requests, it can be a slippery slope to increased administrative work and less time for other priorities. It's a whole different ball game when Reputation Management is a part of a comprehensive Through-Channel Marketing Automation platform that offers expert Local Marketing support for Brands and their Partner networks.
When your Partners have a dedicated team of experts they can turn to for answers about Reputation Management and other automated marketing programs, it takes pressure off the Brand team. When they're not mired in tedious administrative work or hand-holding Partners, Brand marketers have more time for campaign creation and implementing National-to-Local marketing strategy.
When your Partners are engaged in managing their own reputations online, it helps optimize your Brand's online presence in the local market. With SproutLoud's best-in-class Marketing Service Provider network, our comprehensive SaaS Channel Marketing Automation Platform offers the most innovative online Reputation Management tools in the market. Here's how it works:
With a Business Name, Address and Phone Number, we can instantly track reviews of your Partners online.
Email alerts are sent every time a new review is detected.
Your Partners respond to reviews directly from an email link.
Positive reviews can be set to share on your Partners' social media channels and websites to maximize their impact and reach.
And when your Partners have questions, they can reach out to SproutLoud's dedicated team of Local Marketing experts for guidance.
This allows Brands and their Local Partners to leverage what people say online about their business, products and services. The real advantage to having the right Reputation Management solution lies in shaping online conversations to drive consumer engagement, leads, traffic and sales.