How PPC Ads Can Boost Your Local Sales
If potential customers can't find you online, it's as if you don't exist.
In today's hyper-competitive market, having a company website just isn't enough, because search engines like Google, Bing and Yahoo give top placement to companies that advertise with them:
Targeting local audiences with Paid Search ads — or Pay-Per-Click (PPC) — is a crucial component of Local Marketing Strategy. In fact, your business' position on SERP (Search Engine Results Pages) plays a major role in earning consumer trust. This is consistent with the way Google interprets local search intent.  Yet, getting your Channel Partners to invest in PPC ads can still be a tough sell — especially if your Partners are fiercely independent dealers, retailers, distributors and agents.
A heavy-equipment manufacturer recently faced such a challenge with its Partner network of about 1,000 indirect dealers. To drive leads for their dealers, who also sell competitor products, the Brand partnered with SproutLoud to create a locally relevant, branded PPC program.
PPC campaigns offered the Brand immediate and timely online visibility when their target audience was actively searching for heavy-equipment products. Here's how it worked:
The Brand determined basic details, such as budget and timing.
SproutLoud simplified the entire Paid Search process for the Brand and their Partners by handling bid management, campaign optimization, post-buy performance analysis and reporting.
Dealers participated in customizing the PPC ads by selecting which Brand products to feature, identifying their local area, and opting into a monthly PPC budget determined by the Brand.
SproutLoud completed the process by executing the PPC program, which aligned Co-Op Funds with branded keywords, ad copy and landing pages that were customized with each Dealer's respective local contact information.
SproutLoud's hyper-localized Dealer PPC campaign hit a Local CTR (Click-Through Rate) of 4.98 percent, which exceeded the Brand's national CTR by 66 percent.  For the Brand, this PPC campaign — which involved a combination of branded content and Paid Search — achieved its goal of increasing traffic, leads and sales for Local Dealers.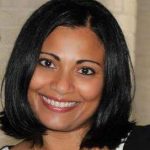 Elizabeth Vempala serves as Content Marketing Manager at SproutLoud. She is an award-winning journalist, who has worked for newspapers and magazines across the United States and abroad, in Israel, Jordan, Egypt and Italy. Elizabeth earned her journalism degree from the University of Missouri-Columbia and later earned a licentiate in sacred theology from the Pontifical University of St. Thomas Aquinas in Rome, Italy. While in Italy, Elizabeth spent several years teaching theology in both English and Italian to students from more than 90 different countries. Shortly after returning to the States, Elizabeth served as Managing Editor of Special Sections at the Sun-Sentinel in Fort Lauderdale, Florida. She has marketing experience in various industries, including news media, higher education, healthcare and technology.