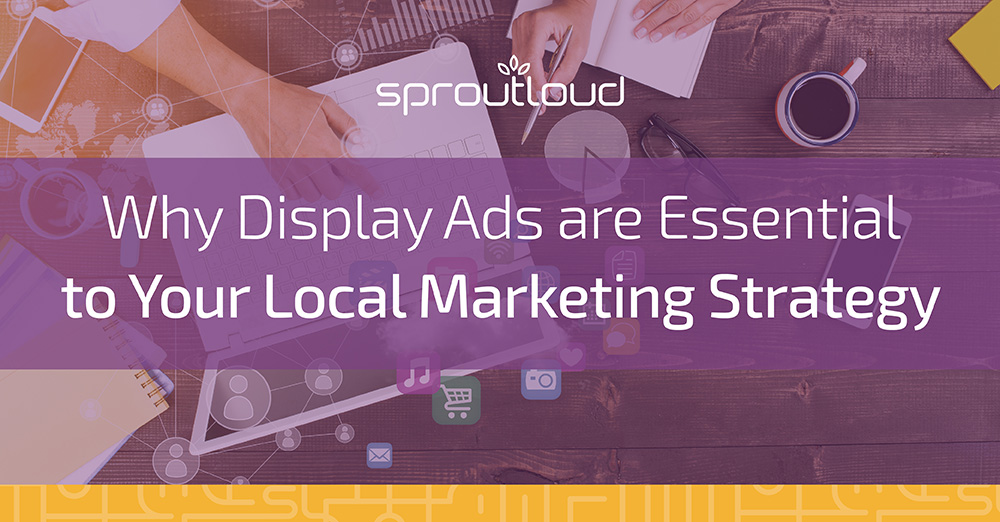 Why Display Ads Are Essential to Your Local Marketing Strategy
When people are online, 96 percent of their time is spent on websites, social media and apps — and they only devote 4 percent of their time to search. To effectively reach current and potential customers online, Brands and their Local Channel Partners need visibility and exposure to Internet users even when they aren't directly searching for products and services. That's what makes Display Ads so essential to Local Marketing Strategy.  Display Ads reach customers throughout the funnel by driving people to your website, closing sales and expediting repeat business.
According to a research paper published by Stanford and Yahoo! Research, people exposed to Display Ads made 5-25 percent more searches related to the campaign than those who were not exposed to the Display Ads. Using various types of Display Ad campaigns — including Dynamic Local Display and Location-based Mobile Display — helps local businesses increase Brand awareness among highly targeted audiences likely to make a purchase.
Dynamic Local Display campaigns are display banner ads with customized messaging, hyperlocal targeting down to the ZIP Code level and local audience profiling across premium local websites. These ads help local businesses deliver better, qualified leads on consumers who are ready to buy now. And for those who aren't quite ready to buy, Dynamic Local Display ads plant seeds so that when the time arrives, they think of your business first.
Location-based Mobile Display ads are ads delivered to smartphones and tablets that target users based on physical locations users have visited. This involves understanding users' identities based on the places they frequent and delivering relevant ads directly to their mobile devices. Habitual locations reveal important information about consumers' lifestyles, interests and buying decisions. Consumers' immediate location can also provide insight on the best time and place to reach them.
For example, a local paint store can target users who frequented hardware stores, showed interest in home improvement or purchased household goods within the past 90 days. After identifying targeted users, we can then show a carousel ad unit, where the user can swipe through three or four images with same furniture set up and a different colored wall in the background to increase engagement with the paint ad. From the ad, we can include features like a map and directions to the local store, or tap functions that allow the user on to call the paint store directly or quickly view paint inventory.
Whether your local business participates in Dynamic Local Display or Location-based Mobile Display programs or both, these insight-driven ad campaigns boost the customer's awareness and consideration of products and services. Ultimately, they help drive targeted, qualified leads that your Local Channel Partners can convert into sales.