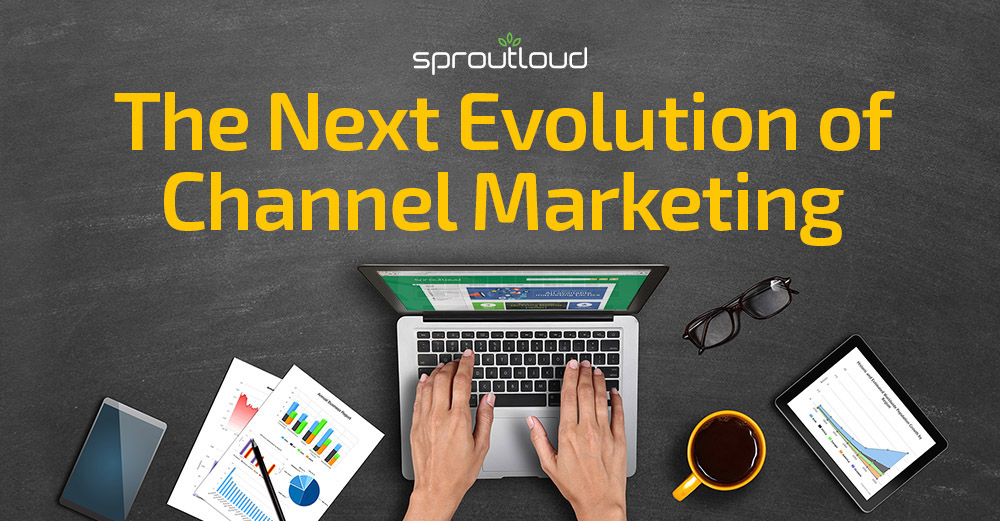 The Next Evolution of Channel Marketing
Going to market through Independent Partners has always been an attractive strategy. Having hundreds or thousands of Independent Partners building direct relationships with customers allows the Brand to reach more potential customers in a more personal way. But marketing through these Channel Partners is a very complicated process. Creating, distributing and funding campaigns that drive Partner participation and make sense for the local market takes a lot of time and money.
At SproutLoud, we have been spent years reverse engineering Channel Marketing so we can take the complexity and cost out of it. Our SaaS platform gives Brands and the Partners a single, comprehensive solution that can simplify campaign execution, amplify the power of their spend and accelerate local sales. We do this through a combination of innovative technology, integrated marketing execution and expert service.
Brands face a lot of challenges creating advertising for the Channel. Building and distributing campaign assets is tough. When you add all the back and forth between the Partner and the Brand team on customization and funding, it gets even worse. In fact, 57 percent of local business owners opt not to use Co-Op programs because they find the process so difficult, according to a recent report by Gleanster Research. We have attacked this complexity by creating a single SaaS portal that Brands can use to create and distribute virtually every type of campaign tactic to their Partners.
SproutLoud transforms Brand assets in dynamic, Brand-compliant templates. This gives Partners the ability to customize those assets without need for Brand management of an approval queue. We have also integrated over 40 best-in-class Marketing Service Providers (MSPs) directly into the platform. This means Brands can spend less time and money managing vendors. By simplifying the distribution and customization of assets and automating the execution of campaigns, SproutLoud helps Brands reduce OpEx and focus more funds on reaching customers.
At the core of every campaign is money. Only 52 percent of the $70 billion spent on Co-Operative advertising each year gets used because the Co-Op process is so difficult to manage, according to a recent report by Gleanster Research. Local business owners say getting reimbursed is one of the top three challenges of Co-Op programs, noted the report. To make funding less painful for Brands and their Partners, Intelligent Funds Management is integrated into the SproutLoud platform. First, we can mirror your existing claims and reimbursement model but save you 50 percent on the cost of administering the program. This allows you to invest those savings into the next evolution of Co-Op: SproutPay Instant Funding.
With SproutPay, your Partners see your campaign funds attached directly to each campaign asset in the platform. The Brand funds are applied immediately, as soon as the Partner applies their portion of the payment when the campaign tactic is executed. With instant funding and automated execution, Partners participation increases — amplifying the total dollars focused on the Brand's campaigns. And because all execution is handled by our MSPs, this eliminates the opportunity for fraud or subpar execution.
The goal of any Channel Marketing program is increased sales through Partners. The SproutLoud Partner Portal displays the full inventory of assets and tactics that a Partner needs to effectively market Brand products. Partners log in from any browser and select a campaign, then our Marketing Service Providers seamlessly handle the rest. This greatly reduces the time it takes a Partner to launch a campaign, so they can get back to doing what they do best: Sales.
But great technology and integrated execution is just the foundation of a great Channel program. Local Partners need support to help them choose and launch effective campaigns. SproutLoud's service model includes account management for the Brand team and local marketing coordinators for Partners. Local marketing coordinators act as a marketing "help desk" for every Partner you have in the field. Whether it is enrolling and setting up their Partner Portal access or running  Digital Diagnostics to see how their location compares to local competitors, SproutLoud's expert marketing support gives Brands and their Partners white-glove concierge service to help them plan and execute local campaigns that will increase traffic, leads and sales.
The decentralized nature of Channel Marketing has always made it very difficult for Brands to get real performance metrics on the impact of their Partner programs. In fact, 83 percent of Brands are putting little to no effort into measuring success because it is so difficult, according to a recent report from Gleanster Research. But with SproutLoud Analytics, we have attached performance reporting to every tactic run through the platform. Because execution is centralized, Brands can also look at a single tactic across all their Partners to judge its success compared to other tactics. Brands can even A/B test the messaging on the same tactic to determine which story resonates the most with customers. SproutLoud Analytics gives Brands the first comprehensive view of what is working and what isn't.
Reducing the time and money it takes to execute Channel Marketing campaigns, amplifying your buying power and increasing sales — that's what SproutLoud is all about.
Talk to a SproutLoud Marketing Expert today.
Call 954-476-6211 ext. 3