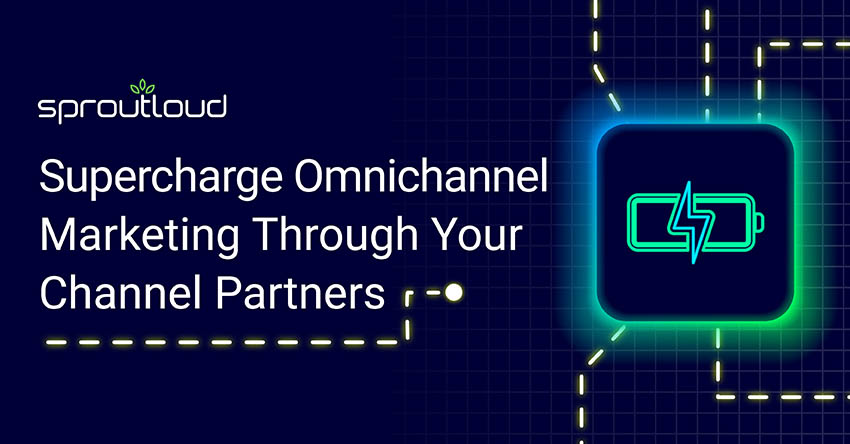 Supercharge Omnichannel Marketing Through Your Channel Partners
Today's consumers expect consistent and unified brand messaging, across channel partners, platforms, and devices. For brands, this involves synchronizing with their reseller networks to deliver an integrated, cohesive Omnichannel Marketing experience. And this requires a few foundational components.
Website Optimization
Brands can provide their local resellers with martech solutions designed to make it easier to regularly update their websites with accurate information and SEO keywords. This can help channel partners improve their SERP rankings and relevancy on search engines, such as Google, Bing and Yahoo. Additionally, providing local reseller partners with a steady stream of professionally curated content allows brands to maintain consistent messaging across multi-locations and multiple channels while enabling their resellers to customize messaging for local markets.
Next, brands can give their channel partners access to Online Listings programs. These programs are designed to comb through business listings across multiple online directories, in order to correct inconsistencies in business name, address and phone number, also known as NAP information. Ensuring that your local resellers actively maintain consistent and accurate information about their local businesses online achieves two important results:
Search engines, such as Google, can make the right connections between online references to your brand and to your local resellers.
When customers search online for your brand's products and services, quickly finding the correct locations and contact information for your resellers makes it easy for customers to follow through on purchase decisions.
Brand Awareness and Targeted Local Marketing
Imagine that you're the owner of a local small business that resells brand products. How would you spread the word that you're open for business and ready to serve your local community?
Many SMB owners would probably opt for broad brand awareness campaigns as a place to start. While increasing brand awareness in local communities is important, it won't necessarily give your local resellers the specific attributions they need to drive traffic, leads and sales. Supplementing brand awareness campaigns with highly targeted local marketing tactics — including dynamic local display ads, location-based mobile display ads, local paid search, direct mail and email marketing — can help target the right consumers at the right time, leading them to make an appointment, visit a local store, or make a purchase.
Using Marketing Automation to Supercharge
and Simplify Brand-to-Local Marketing
Putting together an Omnichannel Marketing strategy clearly involves multiple moving parts, which would be impossible to manage without local marketing automation. That's where distributed marketing software comes in.
With the right distributed marketing software, brands can give resellers across their networks access to co-branded marketing assets, ad building technology, leading digital marketing tactics, and professionally curated content that can easily, quickly, and consistently be deployed across multiple locations and multiple channels. Distributed marketing software can also come equipped with funds management solutions — including Co-Op Marketing, MDF, streamlined claims-and-reimbursement processes, and instant funding options — to encourage local resellers to participate in brand-approved campaigns.
Distributed marketing software is designed to automate and supercharge Omnichannel Marketing, simplifying every aspect of brand-to-local marketing for brands and their local resellers.