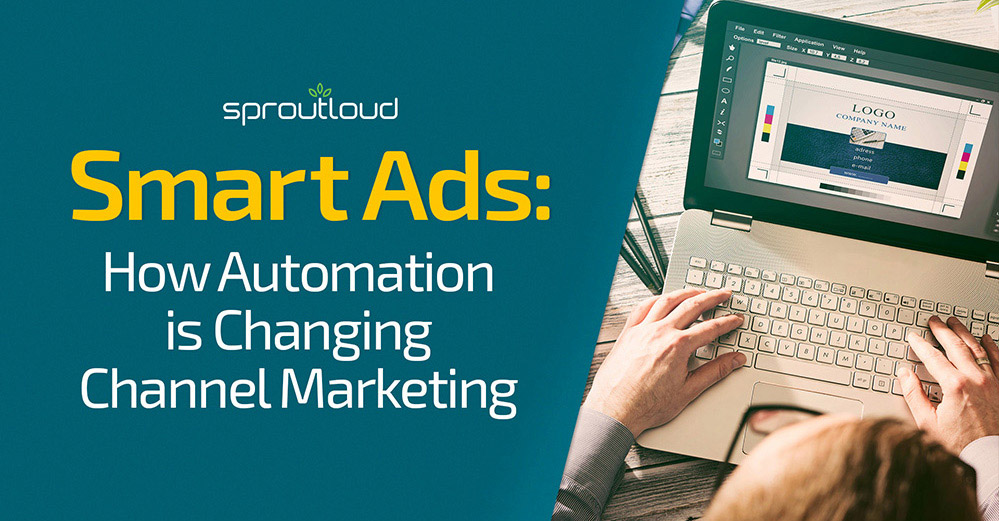 Smart Ads: How Automation is Changing Channel Marketing
When your Brand's message resonates with your customers, you know it.
Upticks in clicks, engagement, leads and sales are all measurements that let you know you're on the right track. But when you're trying to send that message through Channel
Partners, the process can get a lot more complicated. Creating assets that are relevant to local markets means engaging in a customization process that often leads to delays and headaches for everyone involved.
It takes just the right blend of brand compliance and local customization to launch a successful, multi-tactic campaign that resonates in your Local Partner's market. That's often where "complicated" comes in. Your Local Partners often turn to agencies and vendors to customize print, digital and social media assets. And too often, those results fail to meet brand guidelines, triggering a convoluted, cumbersome — and expensive — approval process.  In fact, 57 percent of local business owners opt not to use Co-Op programs, because they find the process is so difficult, according to a recent report by Gleanster Research.
We've all seen it happen: Your Partner submits a customized ad — with a stretched logo or the wrong color — only to have it rejected because it's not brand compliant. Back to the drawing board: Your Partner goes back to the vendor with revisions. Meanwhile, OpEx is increasing, and there's a delay in getting your message to market.
What if we could take "complicated" out of the equation? Well, consider it done — with SproutLoud Studio.
SproutLoud Studio is an innovative marketing automation resource that takes the guesswork out of local customization. We've simplified the process, so Brands can quit managing customization queues, and Partners spend more time engaging customers and driving sales. SproutLoud Studio transforms your campaign assets into flexible formats — so your message gets to market faster. No more delays for approvals and brand compliance, because the parameters for customization are pre-set by the Brand. It's as easy as point and click.
How it works: 
Step 1: The Brand loads their latest campaign assets into the SproutLoud platform.
Step 2: SproutLoud Studio takes each ad provided by the Brand and creates custom, interactive templates that are both brand compliant and easy to use for Local Partners.
Step 3: Local Partners have direct online access to their templates on the SproutLoud Partner Portal. Local Partners can add information — such as the store location, phone number, website, store hours and logo — with point-and-click ease.
Step 4: Ads are ready to execute — with no delays, no approval requests and no headaches.
SproutLoud Studio makes it a win-win solution for Brands and their Local Partners. Brands can get their message to market in record time and respond faster to market conditions. Brands also more effectively engage their Partners in local campaign execution and reduce their OpEx by eliminating agency fees for customization. And for Local Partners, expediting ad customization through SproutLoud Studio means they can reinvest the time and money they save into doing what they do best: Closing the sale.
Talk to a SproutLoud Marketing Expert Today.
Call 954-476-6211 ext. 3