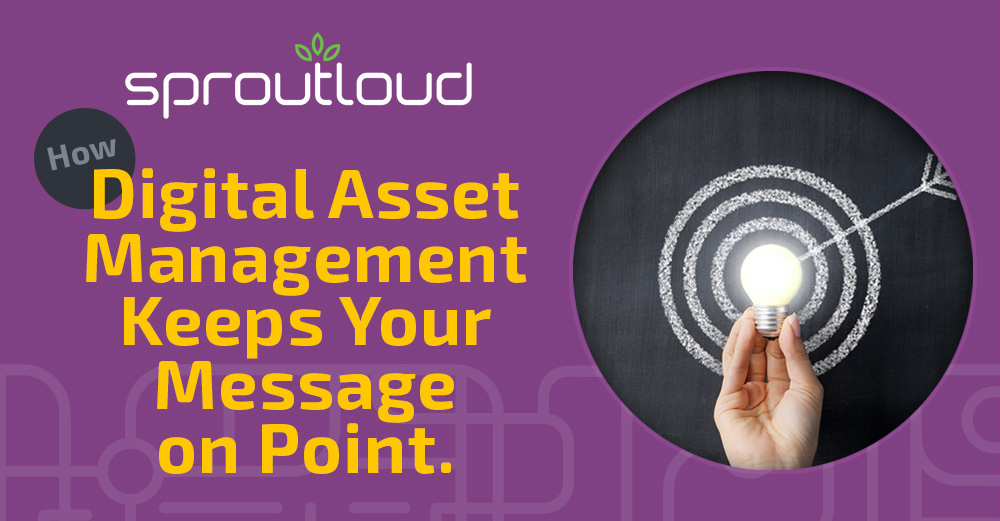 How Digital Asset Management Keeps Your Message on Point
We make it look so simple:
An ad for a hot new nearby restaurant pops up on your social feed as you're leaving work on a Friday night.
You're spotting ads for the latest phone everywhere, right when you're debating about an upgrade.
You just decided on a home renovation, and ads for flooring and tools are following you from Facebook to web-browsing to email. 
Marketing insiders know exactly what it takes — from strategy to analytics to execution — to get the right message in front of the right person at that decision-making moment.  It's about timely, engaging, relevant messaging. That's what drives traffic, leads and sales. It's also why Brands so vigorously protect the integrity and consistency of Brand messaging in local markets, especially when they're trusting someone else to build and execute their local ads.
Here's how that has traditionally played out for Brands and their Channel Partners:
Most Brands depend on their Local Partners to build ads, so they give their Partners detailed, often extensive, Brand guidelines to ensure that Brand standards are met.
To comply, Partners may hire an outside agency or dedicate internal resources to handle the process of ad building, customization, approval requests and final execution.
When ads fall short, Brands follow protocol and deny the approval their Partners are required to request. That can literally mean back to the drawing board for the graphic artist or creative technologist working on the ad.
Now, for a Small Business Owner, this can have a significant impact on OpEx. And for Brands, this means a delay in getting your message in market. Not good, considering that timing is everything.
Rising OpEx. Inconsistent execution. Delays in getting ads to market. This is when you need a game-changer, an innovation in marketing technology that covers all the bases and brings added value you hadn't even considered yet. Today, leading SaaS-based Channel Marketing Automation Platforms are delivering just that, with built-in Digital Asset Management and Ad Builder technology.
Advantages of Digital Asset Management
Guaranteed Brand Compliance:  Brands can easily upload marketing assets that can be used to create ad templates with pre-set options that allow for Partners to customize.
Dynamic Templates:  Customization options can be tailored to your Partner needs, within pre-approved Brand parameters that are consistent with Brand standards.
Ad Flexing Technology:  It's easier than ever to change ad sizes or add photos, headlines and body copy. Custom ad modules allow for multiple ad sizes and content customization without sacrificing design integrity or aspect ratio.
No Vendor Management or Agency Fees:  Leading Channel Marketing Automation Platforms offer an integrated Marketing Service Provider network on the platform, for seamless execution — without hidden or additional fees.
Precision Speed and Cost-efficiency:  Getting it right the first time means your message gets in market quickly, in real-time, without needless delays. It increases the impact of your marketing and saves money that would have been spent on fixing mistakes.
Added Value
Instead of opting for a piecemeal solution, like software that offers only Digital Asset Management, consider the added value that a truly comprehensive Channel Marketing Automation solution can deliver to your Brand.  Leading Channel Marketing Automation solutions offer Digital Asset Management and Ad-Builder technology already embedded within a robust SaaS-based platform. They also provide dedicated support to Brands and Partners, real-time analytics and innovative funds management options such as Co-Op Advertising and Instant Funding.
When it's your message competing to be heard, tap into every possible advantage to place your Brand in the right place at the right time.