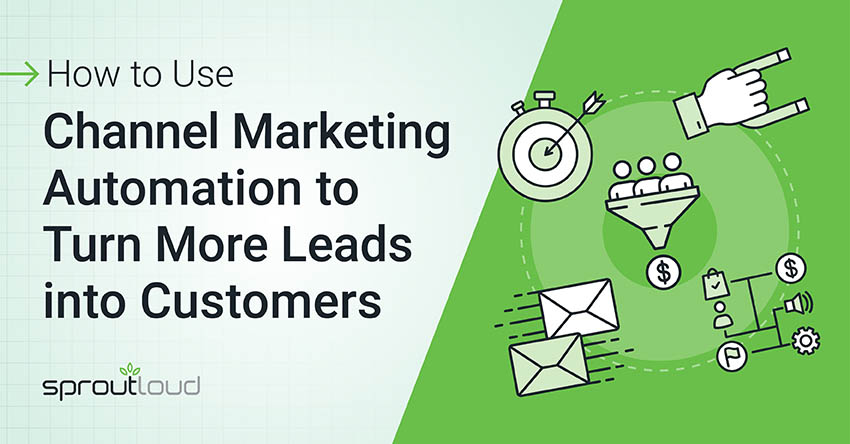 How to Use Channel Marketing Automation to Turn More Leads into Customers
To generate leads, major brands and local businesses need to engage potential customers where they are — online and across social media. Converting more of those leads into sales requires exceptional customer experiences, real time responses, and digital conversations that pave the way to purchase decisions.
Easier said than done?
Not if you have the right strategies, systems and solutions in place. For enterprise companies that utilize distributed marketing strategies that means using Channel Marketing Automation to turn more leads into customers.
According to a recent Harvard Business Review article on The New Rules for B2B Lead Generation, to cultivate and convert more leads, companies need to create and deliver captivating content, enable better collaboration with sales, and measure relevant outcomes. Here's how Channel Marketing Automation can help enterprise companies and local businesses do just that.
Create and Deliver Co-branded Content to Target Audiences
Local businesses that resell brand products often don't have enough time or expertise to create and deliver brand-compliant content, online customer experiences and social posts for targeted audiences. Channel Marketing Automation with ad building technology, digital asset management and automated social programs simplifies the entire process. Brands can create co-branded experiences, ads, and assets, with customization options for local businesses that are pre-configured for brand compliance. Brands can also make it easier for local resellers to actively engage with customer reviews by offering online reputation management programs integrated within a Channel Marketing Automation platform.  Fewer clicks, more intuitive templates, better tools, and simplified workflows mean local resellers can engage potential customers, while spending less time on marketing and more time on leads and sales.
Better Collaboration with Sales Teams and Field Reps
Sales teams and field reps need collaboration and support from local marketing experts. They want to receive quality leads quickly, without getting bogged down by issues about marketing compliance, inventory, or store merchandising. Leading Channel Marketing Automation platforms solve for this by offering customized training and strategic support for brand field managers and sales teams. This involves sharing relevant insight about digital marketing campaigns, tactics, and local marketing performance data. With high-level information, field managers and sales teams are better equipped to help local businesses within their territories focus on nurturing customer relationships and driving more sales.
Measure Outcomes that Matter
To boost the effectiveness of the sales funnel, brands and local businesses need to quickly slice and dice data and measure relevant outcomes, according to a recent Forbes article on improving sales lead conversion rates.
Channel Marketing Automation software with customizable marketing analytics dashboards makes it easy for brands to quickly zero in on the most relevant data. By bringing every aspect of local marketing, from start to finish, into a centralized, controlled and measurable environment, leading Channel Marketing Automation software can track key performance metrics on digital marketing tactics, brand-to-local campaigns, and local resellers' performance by group, class, tier or territory. When marketers, sales teams and local businesses receive timely, relevant data, it's faster and easier for them to respond to changing market conditions. Brand marketers, local businesses, and permissioned teams can even subscribe to receive analytics reports daily, weekly or monthly, to get the intelligence they need to make data-driven decisions.
Learn more about how Channel Marketing Automation can help brands accelerate sales in local markets.