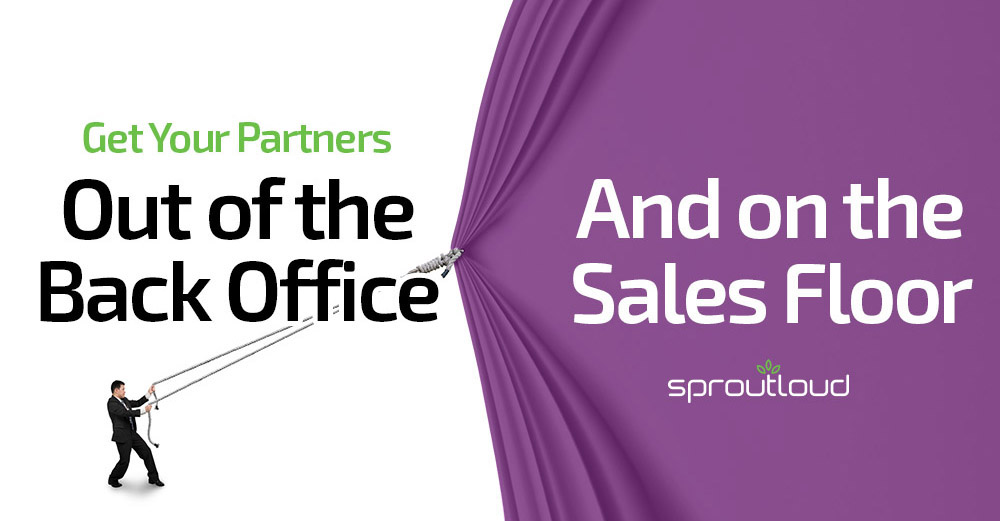 Get Your Partners Out of the Back Office and On the Sales Floor
Put yourself in your Channel Partners' shoes.
The Channel Marketing to-do list can seem a bit daunting — especially for business owners and entrepreneurs who aren't necessarily marketing experts:
Figure out which tactics to run for the latest Brand campaign.
Decide how to customize Brand assets for your local customers.
Hire and manage local agencies to customize Brand assets.
Submit requests for Brand approval and reimbursement.
Field the inevitable denials and delays.
Re-read Brand compliance guidelines — did you miss something? —  and go back to your vendors with revisions.
Juggle ad deadlines — for Newspaper Ads, Radio Ads, Dynamic Local Display Ads, Social Media Posts, Direct Mail, Email Marketing Campaigns, etc.
Launch campaigns, and align the timing of execution with the Brand.
Keep up with the latest Brand promotions — did you update the in-store displays and marketing collateral for the promos?
Worry about what you don't know about Reputation Management, and figure that out later.
Your Channel Partners also have a business to run, customers to talk to and sales to close. So, something's gotta give. A recent Gleanster Research report identified the top three challenges for local business owners:
Signing up for programs.
Customizing marketing materials.
Getting reimbursed
So chances are, they're spending way too much time on the tedious administrative work associated with launching a campaign. That means they're likely spending less time building relationships in the community and less time talking to customers about your products. Is this really what it takes to market a national Brand at the local level?
Maybe years ago. But today, there's a better way. And it's a game changer.
We call it the SproutLoud Partner Portal — and it's taking marketing automation to a whole new level. No more guesswork, no more deciphering, no more requests and denials. There's nothing left to figure out, when everything you need for Channel Marketing is simplified, streamlined and just a click away.
Our cloud-based Partner Portal runs on SproutLoud's secure SaaS platform, and all your Partners need is a browser. Once your Local Partners access their Partner Portal, they'll realize that your Brand has thought of everything with their needs in mind. We pre-configure everything that a Local Partners might need on the Partner Portal according to your Brand's guidelines. Your Brand determines:
Which Partners have access to the Partner Portal.
Which assets, tactics and campaigns are available to your Local Partners.
How much of each asset may be customized, according to pre-set, Brand-compliant parameters.
When assets, tactics and campaigns can launch locally to synchronize with national execution.
Which tactics and campaigns to incentivize by attaching a percentage of Co-Op and MDF funds.
Gone are the days of spending hours on the phone with newspapers, digital ad agencies and print vendors. Now, it's all built directly into the Partner Portal. For the Partner adding contact information, website and logo is as simple as point and click, because all those elements are pre-loaded and integrated into the Partner Portal.
Your Local Partner can select a tactic and customize it through pre-set menu options.
Then, it's automatically sent to one of the 40+ best-in-class Marketing Service Providers (MSPs), who are fully integrated into the SproutLoud platform and ready to deliver Brand-compliant results in record time. But you don't have to worry, neither Brands nor their Partners ever need to deal with the any of these expert marketing fulfillment vendors, because SproutLoud does all that heavy lifting of vendor management for you.
Best of all, our marketing experts are there to help your Partners every step of the way: With the Partner Portal, Expert Marketing Support and complementary key products — such as Digital Diagnostics and SproutLoud Analytics — SproutLoud guides Brands and their Partners toward the most effective service options and marketing solutions:
Competitive Edge: SproutLoud Digital Diagnostics provides an independent analysis of your Partner's digital footprint in the market and a competitive analysis of how they stack up against their top competitors. Based on your Partner's Digital Diagnostic Score, SproutLoud provides comprehensive, detailed data on local performance and proposes recommendations to give you a competitive edge.
Analytics: With SproutLoud Analytics, Brands are able to determine what works and what doesn't by gauging the success of tactics and their Local Partners' performance. We make it easy by translating measurable data into actionable business intelligence.
Components of Channel Marketing, like the Co-Op Claims and Reimbursement process, can be challenging for Partners. In fact, 57 percent of local business owners who opt not to use Co-Op find the process is difficult, according to a recent report by Gleanster Research. But with the SproutLoud Partner Portal, your partners have easy access to the most comprehensive marketing automation solutions available. With simple point-and-click execution, we give hours back to your Partners, so they can spend more time getting in front of customers and talking about your Brand's products. That's the foundation of a competitive go-to-market strategy. The SproutLoud Partner Portal is simply the all-in-one game changer that sets Brands and their Partners up for success.
Talk to a SproutLoud Marketing Expert today.
Call 954-476-6211 ext. 3