Flying Blind: Three Indicators that Lack of Analytics is Hurting Your Channel Sales Team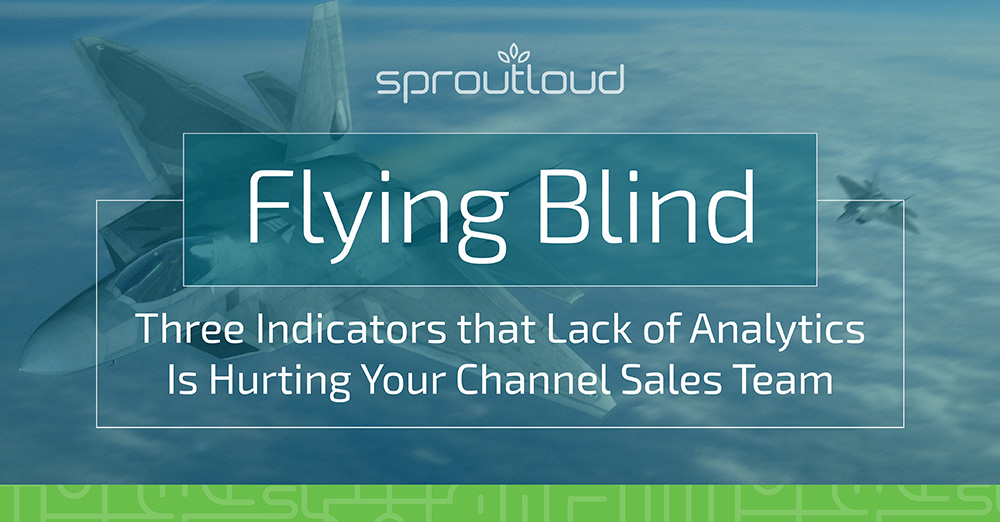 In my experience managing sales teams, there was always one core question I focused on: Are my people spending their time on activities that drive sales?
In the Channel Sales space this is a complicated question because so many factors can drive the success or failure of your Local Partner program. If your Channel Sales team doesn't have insight into what their Partners are doing, they might be flying blind. Here are three indicators that you need better Partner analytics:
1. Low Partner Participation
A sale is a result — not an activity. Sales result from executing the right marketing, probing for need and effectively positioning a product's benefits to potential customers. But if the sales team doesn't have visibility into how Partners drive traffic, they might spend too much time coaching on the wrong things.  Which tactics are your Partners using? How effective is the messaging? Are they driving leads? Who are your top performers, and what are they doing right? This is what your Channel Sales team needs to know to effectively manage your Partners.
2. Unhappy Partners
If your Partners are working hard but not getting results, chances are they're unhappy. They could be putting a lot of effort into the wrong types of demand generation. This is where your Channel Sales team can really make the difference. In-depth analytics would show Channel Sales teams not only if their Partners are creating demand but also how they are doing it. Take Digital and Social Media marketing campaigns — they're gaining great momentum and driving results. Equipped with relevant, real-time data, your Channel Sales teams can show your Partners how to best use Digital and Social for a competitive edge.
3. Partner Churn
Whether you're firing Partners or whether they decide to carry other Brands in addition to yours, Partner Churn is a key indicator that your Partner's approach to the marketing and sales equation is not aligning with your product's strengths. Instead of just saying "that Partner didn't get it," Channel Sales leaders need visibility into what is working for their Partners and what isn't. A deeper dive into Partner performance metrics gives your Channel Sales team the intelligence they need. This means they can ensure your Partners participate in the Brand-sponsored programs that will keep them happy and productive.
Channel Sales is dynamic and complicated. To succeed, Channel Sales teams need relevant, timely and accurate insight on how their Partners are generating demand and closing a sale. Centralized analytics delivers, giving your Sales team a clear view of every aspect of the Channel Sales process. Now, they can focus their efforts on paving the way to increase sales.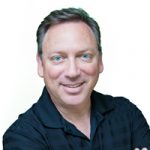 Gary Ritkes, President of SproutLoud, oversees all Business Development and Marketing for the company. Gary, a pioneer in the emerging vertical of Distributed Marketing Technology, is an industry leader and innovator with 20+ years experience in graphic communications and marketing strategy. Gary has been involved with SproutLoud since the inception of the company. Prior to joining SproutLoud, Gary was VP of Marketing for Rex Three, Inc., SproutLoud's first and largest vendor among its network of providers. He has served many Fortune 1000 clients and worldwide advertising agencies in providing marketing technology direction and optimization. He was an original founder of U.S. based Earth Color Group and co-founder of Advanced Digital Services (ADS), which was sold in 1996 to publicly traded Katz Digital Technologies. He has served as a board member of the local chapter of the American Advertising Federation chapter and other national industry associations, including the DMA and AGA.