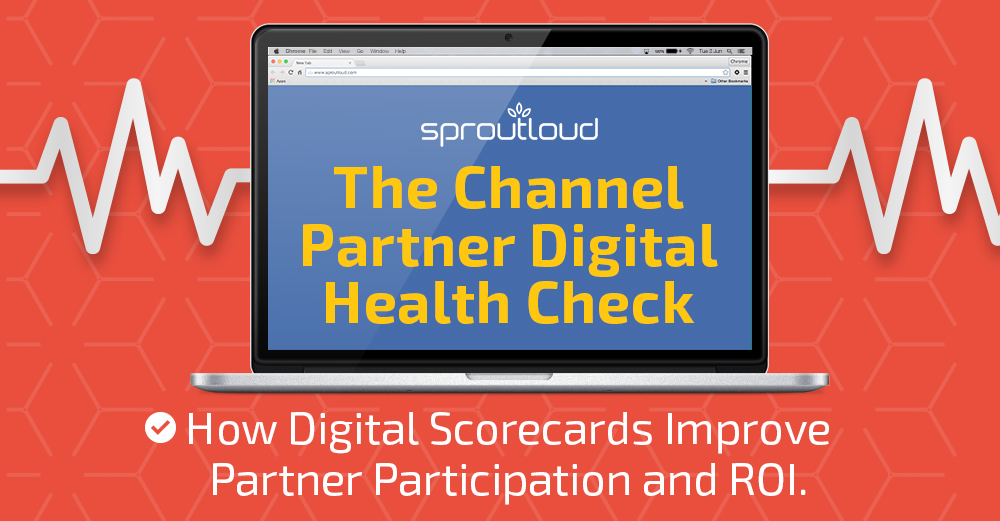 The Channel Partner Digital Health Check
With so many new digital products available for marketing, it can be overwhelming to decide which products will be most effective for your local businesses. It helps to know where the holes are in your current strategy and what your competitors are doing at a local level. This intelligence is crucial in creating an effective campaign so your Local Partners are spending money wisely and on the right digital tactics.
This is where Digital Diagnostics comes into play.
By providing access to comprehensive, accurate and detailed data in the market for digital products and services, SproutLoud's Digital Diagnostics tool — which is like a digital scorecard of a Partner's online presence — helps local businesses maximize their marketing efforts.
Digital Diagnostics reporting delivers a solution fast and offers a competitive edge. It's a dive deeper into what the web is saying about your business, and it reveals insights that matter in a fast-paced, social, mobile, interconnected world. It sheds light on how you stack up in ratings and reviews and how you're connecting with prospective customers.
Digital Diagnostics are important because more and more marketing dollars are shifting to digital marketing tactics, rather than traditional tactics. Yet Small Businesses can find it difficult to get the kind of online visibility they want with the often limited resources at their disposal. And that's where Digital Diagnostics can make a difference, by using data to direct them to the most effective digital tactics to help drive results.
Your Digital Presence
Digital Diagnostics reports include a full roll-up of digital presence, including:
Your online local business presence
Your social media presence
Online mentions and reviews about your business
Content analysis of your website
Accuracy of your business information in online directories (company name, address, phone)
Comparison of how your business stacks up against your top local competitors
From the data and insight Digital Diagnostics delivers, we can recommend specific digital marketing services specific to a store or retailer.
If your business lacks a significant social presence: Try Automated Social Programs that you can set and forget. Once your Facebook and Twitter accounts are connected, then localized, Brand-compliant posts can be set to be automatically sent. BIA/Kelsey's Local Commerce Monitor found that SMBs rank social media No. 1 in total spend and effectiveness for the last two years.
If your local business presence needs work: Enroll in a Directory Listings program. This will help optimize your profile and get you listed where it counts, including Google, Yelp and FourSquare. About 18% of businesses have missing or inaccurate phone numbers, and 20-40% of companies' business listings are outright wrong. Cleaning up your company's name, address, and phone number inconsistencies can strengthen your online presence.
For help managing online reviews and local conversations about your Brand: Reputation management sends you a live look at reviews so you can monitor and respond as needed. About 80% of consumers say they trust online reviews as much as personal recommendations, and 92% of consumers read online reviews regularly to determine the quality of a local business.
For a website that's engaging and relevant, consider microsites: Brand-specific websites with hyperlocal information look clean and can be updated as often as you would like. They also provide customization options. About 50% of consumers say they are extremely likely to look at business websites when searching for a local business. It's the second highest source behind search engines, according to Local Search Association.
Combining knowledge of your online presence with innovative digital programs available through SproutLoud's best-in-class Marketing Service Provider network enables you to focus on getting ahead and staying ahead of the competition.