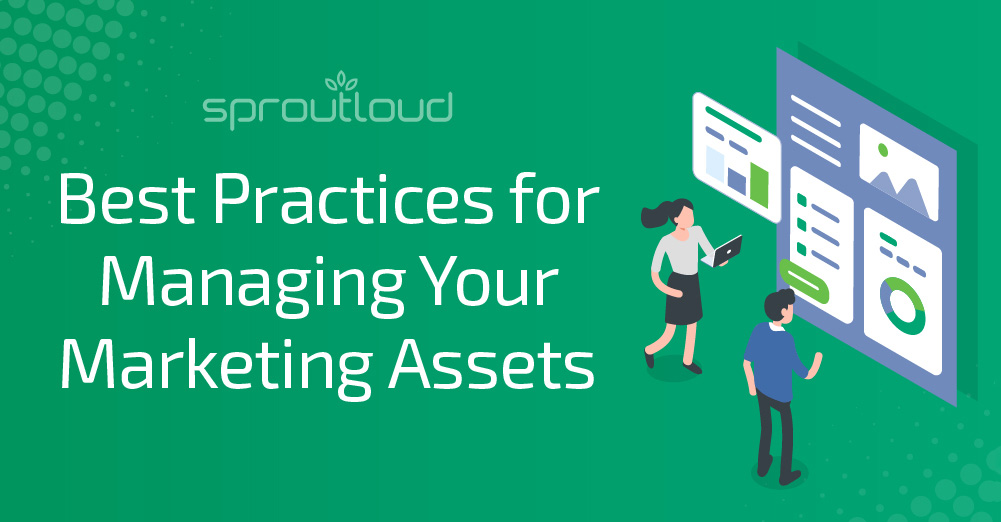 Best Practices for Managing Your Marketing Assets
Does your entire distributed network have the most up to date information on your products and services? Effective use of organizing your digital assets, marketing creative and sales collateral online pays dividends in the long-run.
Put your digital and marketing assets in One Place
This concept may seem elementary, but too frequently the real-world business scenarios have marketing assets widely distributed across disparate locations without any clearly understood organization. In fact, even when SproutLoud is introduced to an organization, the process of centralizing marketing assets goes half-way, while improper cross-department communication keeps material scattered across an extranet. The following ensues:
1.) The online system becomes only a partial repository of up-to-date digital assets, reducing confidence as the "go-to" system to find items
2.) Local Marketers have to continue to access multiple locations with questions of which version is the most current or where to locate things
3.) Local marketers use precious time conducting an archeological dig to find what is needed for their sales objectives
Avoid Wasted Time, Money and Negative Customer Experiences
In addition to wasting valuable time and energy, other negative consequences include customers receiving incorrect and/or outdated information or the wrong digital assets. Avoid these pitfalls by developing a centralized location to store and maintain the most current, corporate-approved versions of shared sales and marketing materials.
Best Practices for Digital Assets
Practice these good habits to make your local marketers more efficient in finding the digital assets they need:
• Save files in a uniform format that all users can open
• Standardize file names
• Include date or version codes in materials
• Establish an update notification list and process
• Maintain files in a central location with version control
SproutLoud's Model to drive a successful local marketing strategy (Organize –> Engage –> Activate –> Analyze) can be easily applied to successful Marketing Asset Management. Following these steps can help eliminate the potential headache and frustration of field personnel and local marketers staying up to date on your products and services.
Make a commitment to consistently keep your collateral up to date – Segment your local marketers into Account Groups and keep them current to make managing document and creative permissions easy
Create a process or use SproutLoud to automatically notify and engage your network on changes to your digital assets.
Posting and distributing your marketing assets in different mediums ensures your marketers will get what they need
Analyze usage, response and field acceptance reports, pick out what works and tell your creative outlets to repeat, repeat, repeat!