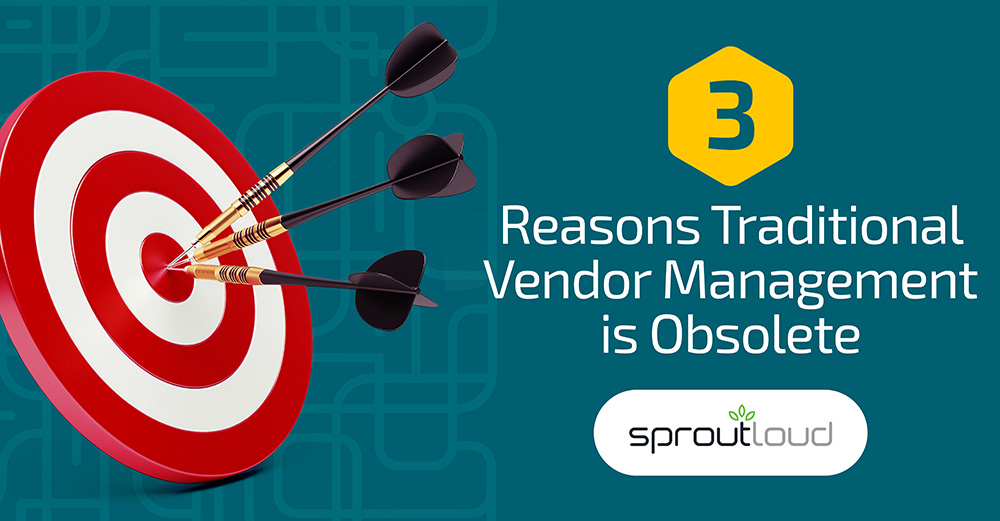 3 Reasons Traditional Vendor Management is Obsolete
The number of marketing vendors is growing exponentially each year.
The latest tally from chiefmartech.com revealed that about 5,000 marketing technology vendors offer services in 49 distinct categories. That's a 40 percent increase in vendors since last year. Not only is the Marketing Technology Landscape growing, but Brands and their Partners are respectively working with more vendors than ever to create and execute local marketing. While the day-to-day vendor management is decidedly more complex, all that work still yields lackluster results. If vendor management doesn't meet the essential needs of Brands and Partners, why bother — especially when Channel Marketing Automation offers more innovative options? Arguably, the traditional method of vendor management is obsolete, and here are three reasons why:
1.  It takes too much time.
Vendor management, when it's done well, is a time-consuming, labor-intensive process. Whether you're managing vendors for a small business or a large brand, the concerns are constant: Are you sure you're working with the best?  Is there another vendor that's better, faster, cheaper? Acquiring a degree of confidence in the vendors you entrust to execute marketing requires heavy-lifting on the backend:
Vetting: How innovative are your vendors' capabilities? What is their track record for success?
Monitoring: How do your vendors perform? And what sort of fluctuation in performance can you expect from your vendors on a monthly or quarterly basis?
Evaluating: How do your current vendors compare to new vendors entering the market? What criteria are you using for the comparison: pricing, turnaround, quality, results?
The Channel Marketing Automation Solution:
Let a top SaaS-based Channel Marketing Automation platform do the heavy-lifting for you, with an integrated Marketing Service Provider (MSP) network. SproutLoud offers a robust selection of 75+ best-in-class MSPs, and our Platform handles the ongoing vetting, monitoring and evaluation of vendors, including quarterly reviews, to ensure they deliver amazing results for your Brand and your Partners.
2.  Results aren't guaranteed.
Flawless, Brand-compliant results. It's what Brands and their Partners are looking for in local marketing. It's not necessarily what they get. This is the reason Brands develop extensive, detailed guidelines for Brand compliance. But when those guidelines are passed along from the Brand to Partners to agencies and vendors, mixed results reveal the varying degrees of interpretation, implementation and attention to detail throughout the process.  And when errors occur, they slow down the entire process and can cause delays in getting ads to market. When traffic, leads and sales hinge on getting the right message to the right customer at the right time, delays can have a significant impact.
The Channel Marketing Automation Solution: 
SproutLoud's Platform incorporates Digital Asset Management tools and dynamic templates with pre-set customization options that are approved by the Brand. Our platform gives Brands the control they need to upload assets, set customization parameters, choose which tactics are available to which Partners and even attach Co-Op and MDF fund percentages as a way to influence Partner participation in the most effective tactics. The SproutLoud Platform also gives Partners the flexibility they need for local customization and high-quality Automated Campaign Execution.
3. A successful strategy isn't built on guesswork.
You need comprehensive analytics to help you determine what's working and what's not. Drilling down in local marketing metrics could reveal perhaps that a tactic just didn't work in a given campaign or for a specific market. If you're able to access that information in real time, you may be able to adjust your strategy for better results before the campaign ends. But that's not how it works for most Brands:
67 percent of Brands use historical adoption to guide investment decisions.
27 percent of Brands use performance metrics and surveys.
6 percent of Brands use only performance metrics.
60 percent of Brands depend on their Channel Partners to build local ads, according to SproutLoud Marketing Research.
As marketing tactics get more and more complex, Partners are relying more on marketing agencies and specialized vendors to build, execute and launch local marketing tactics on their behalf. What they're not getting in any systematic way is data on how those marketing tactics are performing. And if Brands want access to such data (if it were even accessible) they'd have to reach out to every Partner in their network and every Partner would have to reach out to their respective vendors and agencies. It's improbable that anyone would go to such lengths for data that's likely to be incomplete and unusable.
But without data, what's the basis for your local marketing strategy? How do you know what works and what doesn't? How do you know where to invest and when your funds would better be spent elsewhere? Successful local marketing strategies aren't built on guesswork.
The Channel Marketing Automation Solution:
Let ROI data guide your decisions. SproutLoud's Channel Marketing Automation Platform offers centralized marketing resource management. This means all your tactics, all your Partners and all your vendors occupy the same virtual space for everything from campaign planning to last-mile execution. That gives Brands immediate access to a wealth of data to determine return on investment, for every tactic, every campaign and every Partner.