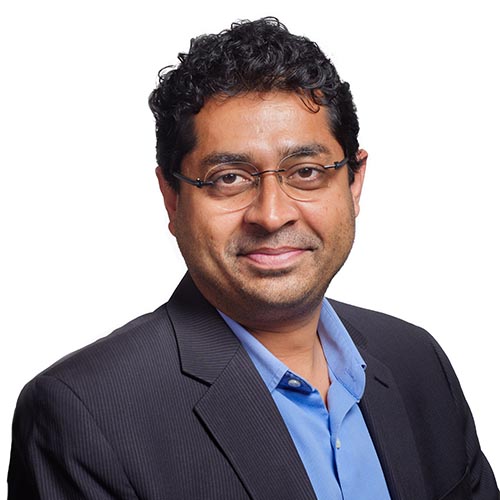 Mack Sundaram
Vice President of Growth
As Vice President of Growth at SproutLoud, Mack Sundaram drives programmatic growth for the company, supporting success for its customers. Mack's experience spans 20+ years in public and private companies, overseeing channel sales and marketing, sales, business development and revenue management. 
Throughout his professional career at Andersen Consulting, Eli Lilly and Company, Cisco Systems and Autodesk, where he managed Channel and Enterprise Sales generating $1B+ annually, Mack specialized in sales turnarounds and helped build high-performing sales machines. Before joining Sproutloud, Mack was based in the San Francisco Bay Area and was also a serial tech startup entrepreneur with successful exits. Mack earned his bachelor's degree and master's in economics from Purdue University, a master's in industrial engineering from Columbia University and an MBA from the Wharton School of the University of Pennsylvania. 
Mack is a tech evangelist, industry speaker and a motivational mindset coach. He is passionate about helping people and teams unleash their potential. Mack resides in Boca Raton, Florida with his family, and his hobbies include college admissions counseling and startup advising.
‹ Back to Leadership