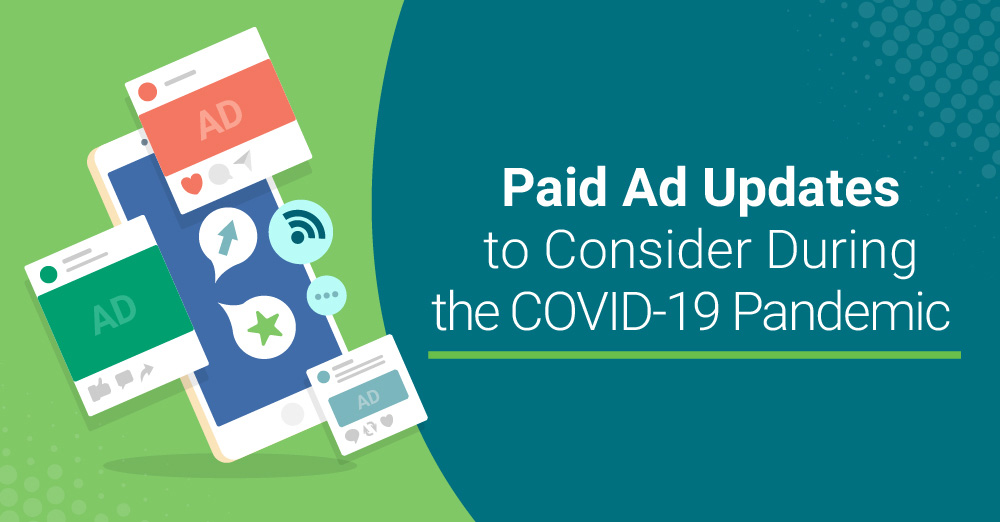 Paid Ad Updates to Consider During the COVID-19 Pandemic
As our clients navigate the evolving concerns about the COVID-19 pandemic, including its financial impact on local businesses, many are asking us how they can get the most out of each dollar they are spending on local marketing. In this article, we have compiled information about paid ad updates to consider that may benefit your business.
As more consumers are browsing online, you'll want to be sure to stay in front of them during this time of need. So how can you do that?
Facebook and Instagram Ads
During this time of social distancing and quarantine, people are likely checking their social media feeds more frequently. Not only is it important to keep up to date with your social posts, but it is also important for your social advertising. If you are looking to increase brand awareness of your products or services to an audience likely to be on social media, Facebook and Instagram advertising is a great medium to utilize. For example, if you offer a service that provides delivery services, you can highlight this call out in your ad creative or copy.
Local Paid Search / Pay-Per-Click (PPC) Ads
While consumers are home, they are likely searching online for products and services. Local Paid Search helps to increase your online visibility and traffic to your website by displaying ads to potential consumers when they are actively searching for products or services within your local area on Google, Yahoo and Bing. It's beneficial to stay in front of your consumers during this hardship and let them know your products and services are still available. If your business is affected by COVID-19, consider altering your PPC ad copy or calls to action. For example, if your business now offers curbside pick up as one way to adapt to social distancing and self-quarantine recommendations, be sure to update your ad copy to mention this crucial information.
As we know, consumers are continuing to browse online, whether it be to view company websites, to look for online listings for local businesses, or to scroll through social media feeds. During this time, it's crucial to stay connected with your current and potential customers. These are just a few marketing tips and tactics to consider using during the COVID-19 pandemic.
If you are a current SproutLoud client,
click here to book time with a local marketing expert.