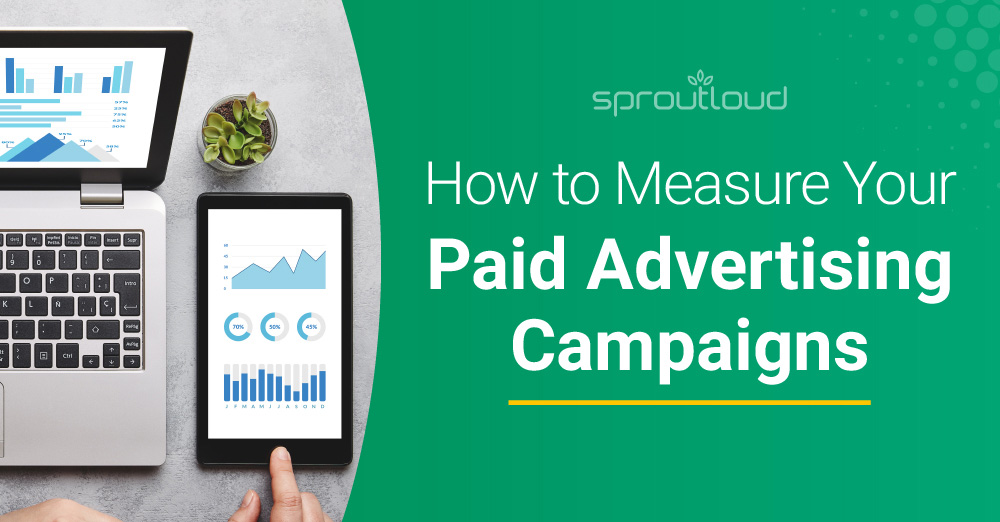 How to Measure Your Paid Advertising Campaigns
Measuring your paid advertising campaigns is key to understanding the success of your strategy. Once you've defined your key performance indicators (KPIs), you'll be able to determine if your campaigns are working. Ultimately, your campaign goals should correlate with the actions you want consumers to take. Different campaigns and tactics may have different goals and KPIs, so it's important to define your goals clearly before evaluating the effectiveness of your campaigns.
Here are a few ways you can determine the success of your paid advertising campaigns.
Click-Through Rate
A Click Through Rate (CTR) is the number of times someone has clicked on your ad, divided by the number of times the ad was shown. This metric shows the interest of your ad(s), given it is the ratio of people who saw your ad and clicked on it. A high click-through rate could signify that your ad's creative or ad copy was engaging for your target consumers. To further determine the ad's effectiveness, we'll take a look at conversion rates.
Conversion Rate or Goal Completion Rate
A conversion rate is the percentage of visitors to your website or landing page that completed the desired goal (a conversion) out of the total number of website or landing page visitors. A conversion or goal represents a completed activity. This can consist of form fills, phone calls made to the business, contact information submissions and more. A high conversion rate or goal completion rate could mean consumers are finding what they are looking for on your website or landing page or are interested in more information on what is being advertised.
Cost Per Lead
Your Cost Per Lead (CPL) is determined by your campaign's spend divided by the leads it generated. These leads may consist of your campaign goals or conversions. For example, if your Pay Per Click (PPC) campaign spend was $1,000 and your campaign generated 10 leads, your cost per lead is $100. This metric is a good indicator in determining if your CPL is too high in comparison to the cost of the product or service being advertised. Based on your campaigns CPL you can determine if your campaign was a success or if you need to adjust your strategy to achieve a lower CPL.
Return on Investment
Your Return on Investment (ROI) compares the amount of money you spent on a campaign with the amount of revenue gained from it. This metric is valuable in determining the overall performance of your campaign and whether it attributed revenue to your business.
Measuring paid advertising is beneficial to understand the effectiveness of your campaigns. It is important to keep in mind that paid advertising campaigns goals and measurements of success will vary and the above metrics are just a few ways you can determine the success of your paid advertising campaigns.
 If you are a current SproutLoud client,
click here to book time with a local marketing expert.