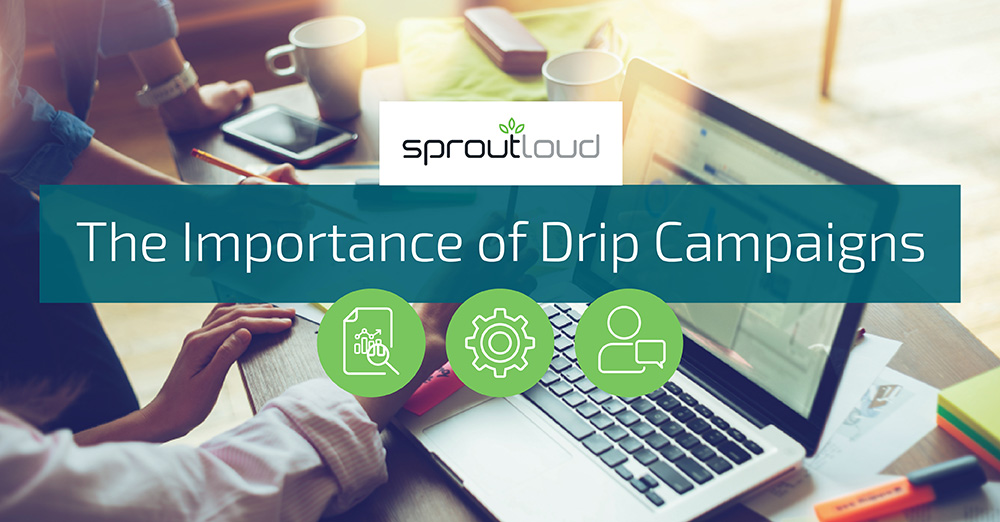 The Importance of Drip Campaigns
As a small business owner, you always want to work smarter. Drip campaigns, also known as automated campaigns or marketing automation, can help with that. These are a set of emails and/or direct mail pieces that will be sent out automatically according to a specific schedule, or triggered by certain data points, such as anniversaries or birthdays or a particular step within the customer lifecycle.
Why do a Drip Campaign?
These communications allow you to stay in touch with your customers through critical times in their customer journey with little ongoing effort needed from you. Once the emails and direct mail pieces are designed, they will be automatically deployed based on set triggers and rules, eliminating the need to manually compose and send each one individually.
Here are some ways that you can make drip campaigns work for you and your specific marketing needs:
Prospective Customers – Share information on your company and educate them on your product.
Welcoming/ Onboarding Customers – Start the momentum with new customers and introduce them to your brand. This is also a good opportunity to include targeted promotions.
Recommendations – Stay top of mind and engaged with customers by sharing with your audience.
Promotions – Entice customers with special pricing offers or limited promotions throughout the year.
What Makes a Drip Campaign Successful?
Once you have determined the goal of your drip campaign, the next step will be to think about your audience and use that to craft your message and plan out the timing of the campaign. Communications can be personalized with your contacts' names, company information, and other relevant details.
After the first message is sent and the campaign is running, you can check the effectiveness of your messages by using data such as click through rates, open rates, and bounces. This can help you re-evaluate which communications are working best and change the plan of your campaign if needed.
However, like any good thing, you don't want to overdo it. Communicating too often may annoy your customers. Make sure your message is thoughtful and specific to get the most interaction and interest from your customers.