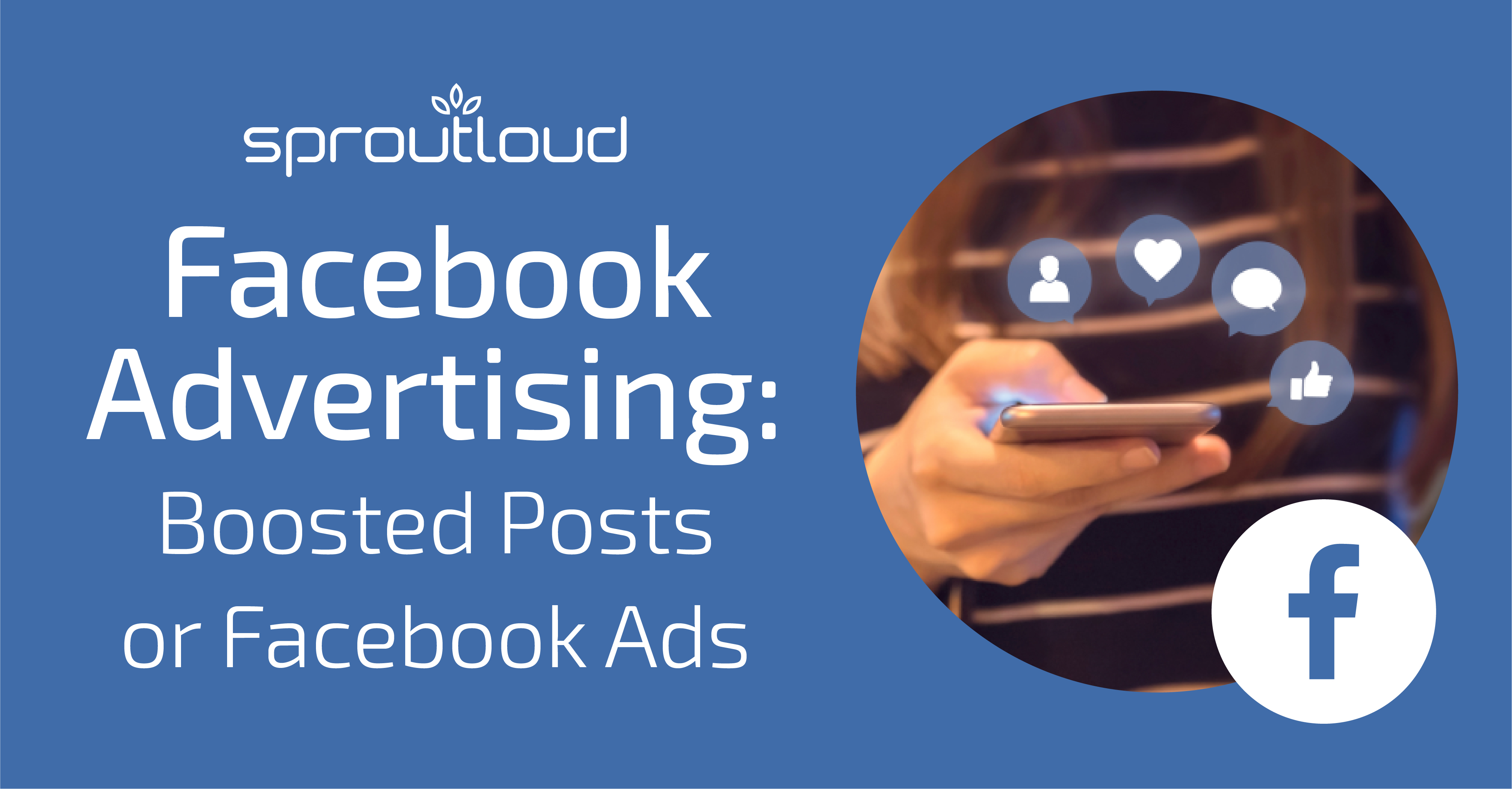 Facebook Advertising: Boosted Posts or Facebook Ads
Facebook is the most widely used social platform in the world, with 1.3 billion active users as of 2018, according to WordStream. Additionally, Alexa Top 500 Global Websites ranked Facebook as the second-most popular website on the web, only outranked by Google.
This makes Facebook a great platform for your local business to increase awareness, lead to more in-store visits, receive more calls, increase sales, and engage better with your current customers. Now, the big question is, how you, as a local business owner, can take advantage of what Facebook has to offer and which tactic is best fit for your products and services.
As of today, Facebook offers Boosted Posts and Facebook Ads as advertising options. Boosted Posts are a more simplified, straightforward version of Facebook Ads and therefore, it can offer less customization options and control over your campaigns. Understanding the similarities and differences between them will help you make better marketing decisions.
Boosted Posts
Boosted Posts allow you to choose a post that is already on your Facebook Business Page and maximize its visibility for a target of your choice. You will also have control over the duration and the budget, and you can use this service to encourage people to visit your site.
Boosting a post will help you increase business awareness, because you can reach potential customers that currently do not follow your business on Facebook. It is also a great way to increase likes and shares on your existing posts, generating further engagement with customers.
Simplicity is one of the greatest reasons for using this advertising tactic. However, simple is not always better, and for Boosted Posts, the simplicity of this tactic limits post customization capabilities and custom audience targeting.
Facebook Ads
Facebook Ads offers a bigger number of options as to targeting options based on age, gender, device usage, job title, relationship status, and location. You also can select the type of ad to use based on your advertising objective, such as increasing the number of visits or clicks to a website, app engagement, generating website conversions and event responses.
Boosted Posts or Facebook Ads
All things considered, Facebook Ads are likely a better option to include in your marketing mix. Facebook Ads have more features they tend to be more flexible, and they provide more customization abilities. Overall, you may achieve better results with this type of campaign as there are many different campaign objectives to focus on and drive for when creating and running your ad.
Setting up Facebook Ads may require you to be more detail oriented and you may not have the time and resources as a business owner or manager to do this. SproutLoud's Facebook Advertising program can make it easy for you. We will set up your Facebook Ad, define the bid strategy, determine and apply specific audience targeting to your ads, and your campaign will be automatically optimized based on performance.