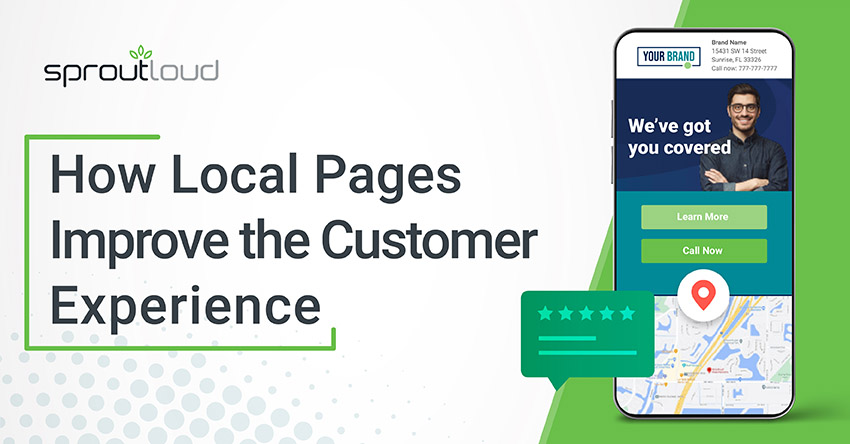 How Local Pages Improve the Customer Experience
For most consumers today, the journey to a purchase decision begins with a click. And if your brand's local resellers don't turn up in online product searches, chances are your competitors do. This year, more than 2.14 billion people worldwide are expected to shop online, according to Statistica. And in the US alone, ecommerce sales are projected to exceed $740 billion in 2023.
Visibility in digital spaces has never been more important for brands and their networks of local resellers, retailers, dealers, distributors, agents, brokers, franchisees and multi-locations. Findability is key, but it's also essential that the information customers find is accurate, up to date and relevant. Controlling an individual physical location's basic information, for accuracy and branding, should be easy for multi-location businesses and brands, but it's not. It's hard to maintain the different hours, services, and unique offers for each location from one central place, and to manage that effectively. That's why many of our Enterprise clients are enabling their SMB resellers to use Local Pages — branded, search-optimized web pages that are built to scale across thousands of locations.
Our Local Pages solution solves those challenges by making it easy to manage all the unique local pages for every location within a brand's reseller network from a single spreadsheet. This means they can deploy branded, SEO location pages at scale and deliver on the promise of personalizing the online customer experience for each and every one of their physical locations.
Our Local Pages solution is:
Each physical reseller location for a brand can have individual location pages managed from a spreadsheet.
Our team works with brands and their local resellers to build and deliver a customized experience that can be launched in as little as four weeks.
And delivers on its promise:

A custom Local Page template is designed and configured to sync with corporate branding guidelines consistently across desktop and mobile.
With custom spreadsheet configuration, each row on the spreadsheet represents a location, and each column represents a custom content block. Custom content blocks can be integrated with your CRM, database feeds, and APIs.
All local pages at a minimum include: a site header, address, phone number, directions, custom CTAs, a hero image, location hours, business description and an interactive map with a location pin.
All pages are pre-configured with on-page SEO best practices for each content type.
Local Pages are designed to help your local SMB resellers become easier to find online, by improving local search rankings, so they can increase conversion rates and drive more foot traffic to ultimately increase brand sales in local markets.
Ready to see what SproutLoud can do for you?