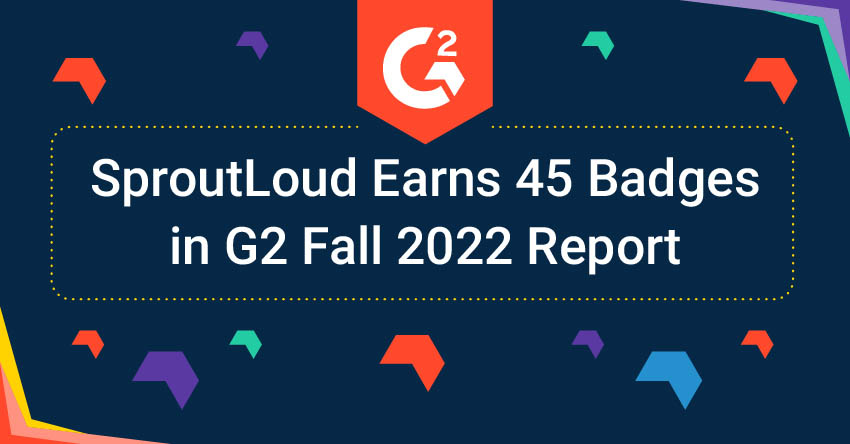 SproutLoud Earns 45 Badges in G2 Fall 2022 Report
Leading Distributed Marketing software company, SproutLoud, earned 45 badges across six categories in the Fall 2022 Report by software review platform G2, including recognition for high performance in Through Channel Marketing Automation, Marketing Analytics, Marketing Resource Management and Landing Page Building. See what clients are saying about SproutLoud:
[View SproutLoud verified user reviews on G2]
'SproutLoud Puts Us Ahead of the Game'
"I want to commend SproutLoud that I can come back to you several years later, and it's still the core team I know and trust. In my prior role and company, we had about five different target audiences, each needing something different. Our marketing materials were a mess, covered in dust — because they were kept in the warehouse, waiting to be shipped together with the product orders, because — before SproutLoud — our system wasn't set up to separate the two. Before SproutLoud — everything was very splintered. Everything was printed in different places. So in terms of branding, everything looked different. So we needed more consistency and control. And we needed a better way to not only inventory our product but to get it where it needed to go very quickly. By utilizing SproutLoud, we could streamline processes and have more control over what goes where in terms of dealers and distributors in our network. With SproutLoud, we became more accountable, in a good way, because we got things done quickly, in a more automated way. We saved time. And we had more ownership of what the customer experience looked like for our end users."
– Missy M., Director of Marketing for an Enterprise company
SproutLoud Delivers High Performance
"It is the best marketing automation platform which helps to achieve the highest level of performance."
– Bhagwant S., Digital Marketing Specialist for a small business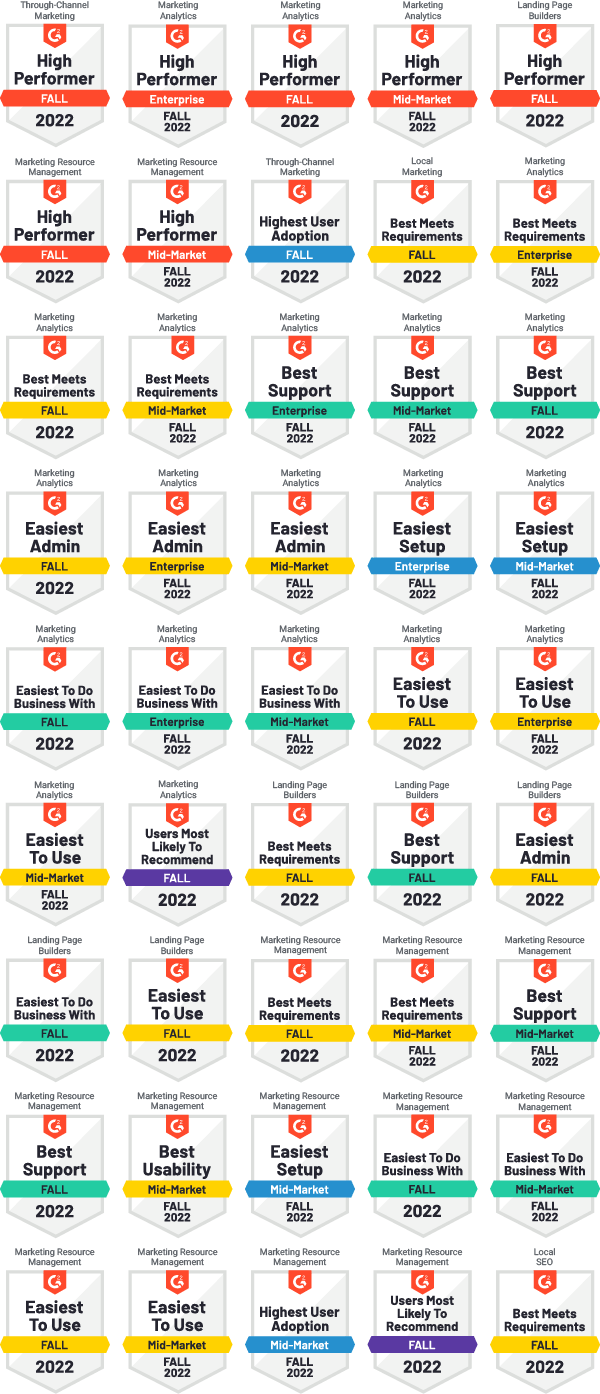 ABOUT SPROUTLOUD
SproutLoud is a leading SaaS-based Through Channel Marketing Automation platform, designed to increase brand sales through partners in local markets. SproutLoud's advanced marketing automation technology simplifies every aspect of Distributed Marketing and delivers comprehensive analytics on tens of millions of touchpoints for major, category-leading brands. SproutLoud gives brands unparalleled visibility on ROI for individual tactics, campaigns, partner engagement and platform usage. With SproutLoud, brands have the advantage of responding rapidly to changing market conditions in real time with data-driven decisions.
Media inquiries:
Contact SproutLoud Senior Content Marketing Manager Elizabeth Vempala at:
[email protected]
Sales inquiries:
Contact [email protected] or call 954-476-6211 x3