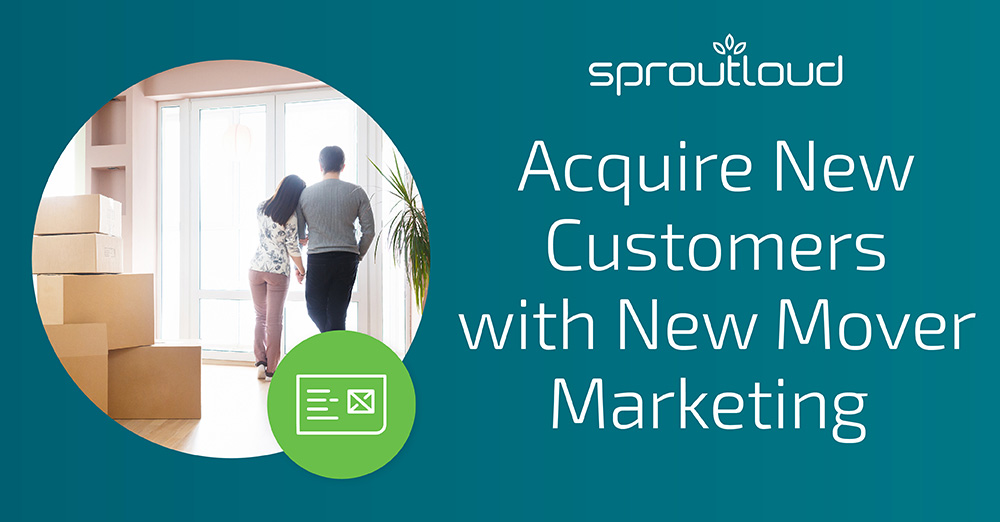 Acquire New Customers with New Mover Marketing
New residents typically develop 72 new business relationships within one year of moving. Imagine if you focused on making these new residents your new customers by attracting them to your business? Being the first to welcome new movers to your area triggers the beginning of a strong customer relationship.
Why are new movers important prospects?
New movers provide great opportunities and high value for your local business.
The USPS estimates that there are approximately 43 million address changes each year – roughly 14% of the US population.
A new mover spends more in their first 6 months than a typical consumer does in 3 years.
One in five Americans move each year, meaning businesses lose 20% of their loyal customer base, making it critically important to acquire new customers.
Contacting new residents within 60 days of their move is 80 times more successful than contacting an established resident.
What is the Welcomemat New Movers program?
Welcomemat Services is a monthly direct mail solution designed specifically to introduce new movers to their neighborhood businesses. The New Movers program targets new residents when they move into an area by presenting them with offers to try various businesses and organizations, helping them get acclimated to their new surroundings and giving your business the opportunity to acquire a new long term customer. Even in the age of digital programs, direct mail is still an effective choice for reaching new movers.
As part of this program, each month new residents in your selected zip code(s) will receive a gift certificate in the mail with an offer of your choice. You can personalize and select the offer when you customize your Welcomemat Services program. This is your chance to tailor your message and choose a generous offer that will resonate with new movers.
Moving data is collected every 4 weeks and mailings typically land 30-90 days after someone moves. This has proven to be the ideal time for new movers as they are beginning to make decisions and form patterns in their new neighborhoods.
What is included in the Welcomemat New Movers program?
The Welcomemat technology enables new resident information to be uniquely imprinted onto every Welcomemat gift certificate as a barcode, allowing your business to find out which new movers have responded to their gift certificate offers through monthly reports. You can then use this data to modify your message and gift certificate for future campaigns.
Thank you cards are sent to all recipients who redeem their gift certificate, further encouraging customer connection and loyalty, and establishing your brand as the preferred local choice. These types of high-touch campaigns also help your business stay top of mind.
Want to be the only local business in your industry in the Welcomemat mailing? There are opportunities through the program to be exclusive in your industry and local area.
Don't miss out! If you are a local business including restaurants, salons, home services, car washes, or another small business that appeals to someone in the new mover market, you could be connecting with new customers in your area before they discover your competitors. Reach them first and they are 5 times more likely to stay loyal to your business as a long-term customer when compared to a settled household.