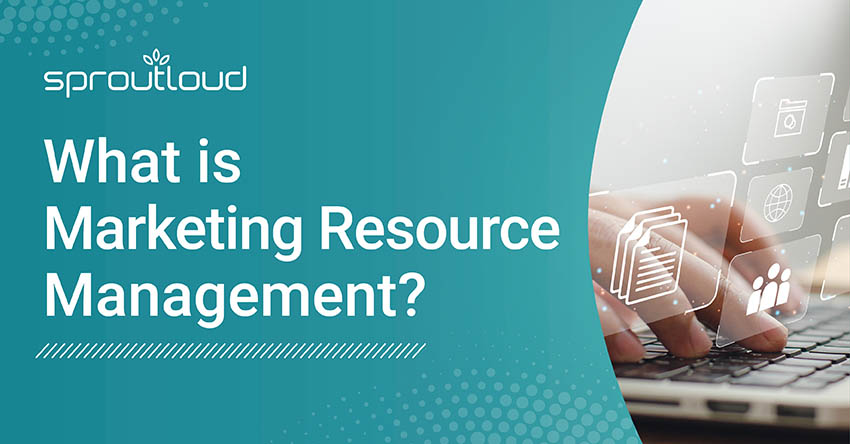 What is Marketing Resource Management?
Enterprise companies understand that in today's highly competitive local markets, increasing speed-to-market and efficiency is paramount to the success of their multi-channel marketing strategies. When deploying these strategies through vast networks of resellers — including dealers, distributors, agents, retailers, brokers, franchisees, corporate employees, field reps, biz dev reps, branches, multi-locations, and channel partners — ensuring brand compliance is challenging, but crucial.
So, how do major category-leading brands manage to organize and synchronize all their marketing efforts and assets? Enter Marketing Resource Management (MRM).
Forrester calls Marketing Resource Management software "a tie that binds all marketing"  — spanning the management of marketing plans, budgets, assets, projects and performance analytics.
"We're seeing more and more brands asking for MRM solutions to be directly integrated with their Distributed Marketing software solutions," said Gary Ritkes, President of SproutLoud. "Companies want seamless integration in marketing technology, so their systems are compatible and reduce operating expenses."
Marketing Resource Management, specifically in the Distributed Marketing space, allows brands to plan and unify all their marketing resources into a single centralized and comprehensive software solution built for hyperlocal marketing, with the ability to manage funds, allocate budgets, and see ROI with marketing analytics on brand-to-local campaigns.
Where MRM and Distributed Marketing Collide
While distributed marketing platforms and MRM platforms may seem similar, it's worth noting that distributed marketing is one comprehensive aspect of a Marketing Resource Management system.
 In order to be considered an MRM solution, a Marketing Resource Management platform must have these five functions: Planning, Budgeting, Development and housing of digital marketing assets, Deployment, and Reporting. Companies that utilize a distributed marketing strategy are looking for seamless integrations between the two solutions:
1. Planning
National campaign planning happens at the MRM level. Once a campaign plan materializes, the planning will then translate down to the local level through the integration of a distributed marketing platform — allowing brands to execute local campaigns at scale and increase speed-to-market at the local level.
2. Budgeting
MRMs store budgets that brands bookmark for their reseller network to be used in Co-Op Marketing programs and distribute funds out to all the micro-budgets across all channel partner locations — providing greater transparency between brands and their local reseller networks.
3. Development and Housing of Digital Marketing Assets
By replacing approval processes with a template-based approach that provides brand-approved assets and copy, channel partners can slash the time needed to get brand-compliant local campaigns to market.
4. Deployment
MRM systems do not have advertising fulfillment embedded in their core technology, but Distributed Marketing platforms do. "Open" Distributed Marketing platforms eliminate the need for single-point solutions. Every aspect of the fulfillment technology is built into the distributed marketing platform and ready for deployment in one convenient and centralized location — allowing for flawless execution and the fulfillment of orders placed by a local business.
5. Reporting
MRM solutions make it easy and convenient for brands to have a single source platform at the Enterprise level to manage marketing needs. However, this is to manage marketing plans, budgets and the creation of assets, not the fulfillment of media in any form into the marketplace. That is where a Distributed Marketing platform can get very granular, specifically for hyperlocal marketing efforts through owned locations or your reseller partners — also called brand-to-local marketing. MRM platforms may be able to ingest national marketing campaign data, but they will not measure and determine ROI by collecting and aggregating performance data across a brand's vast network of resellers in local markets. Distributed Marketing solutions are needed to guarantee visibility and insight into how local campaigns are performing and to compare them to national campaign performance.
All of this raises the bar for marketing technology across the board. The days when it was sufficient to cobble together a patchwork of marketing vendors, agencies and incompatible systems are over. Today, Enterprise companies need centralized solutions, with MRM and distributed marketing integrations that work seamlessly together to deliver the only results that really matter: More leads, traffic and sales.