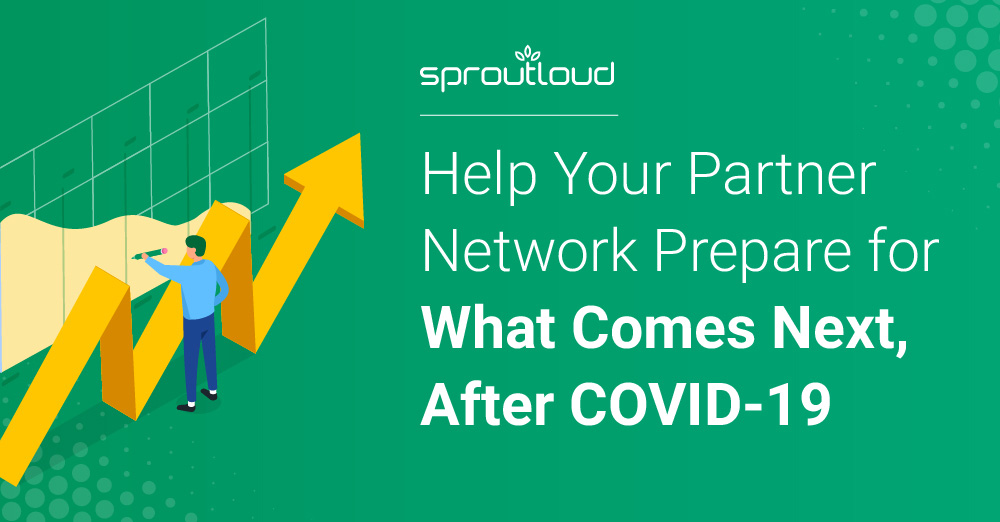 Help Your Partner Network Prepare for What Comes Next, After COVID-19
The devastating loss of life, the spread of illness, quarantines, lockdowns, shuttered stores, job loss — the human toll of the COVID-19 pandemic and its economic impact are wreaking havoc and rendering the communities where we live and work unrecognizable. It is also a time when many companies find themselves in a unique position to help.
As experts and government leaders debate about when it will be over and what that will look like, one thing is certain: We will get through this. And what that looks like will largely depend on how we prepare for the aftermath of COVID-19. As corporate leaders, it's time to consider how we can help small businesses get back on their feet.
Local businesses are arguably the backbone of America. And they're going to need our help. Think about the small- and medium-size businesses that make up your company's distributed network of channel partners, resellers, retailers, distributors, agents, dealers, franchisees and branches in local markets. They have a profound impact on your brand's sales and overall success.
Weeks of quarantine, lockdown and closures have shown us what life is like without small businesses. Those of us involved with big business in America, the biggest and most successful brands in the world, have an opportunity to give back and take this time to prepare for what comes next. Now is the time to make plans to help your independent channel partners get back on their feet when this economic shutdown is lifted.
Imagine owning a small business. The risk is enormous, and many of these proud business people are not professional marketers. But they are experts at working hard, taking business risks and selling products which, frankly, keeps brands and major companies in business. When we come out of the economic shutdown, they're going to be scrambling for ideas, for help, for a plan to move forward.
It's time to pay them back. Plan now, urgently. And tell them how you're going to help them. This is not only the right thing to do, it also builds loyalty toward your brand. While the focus is to help them stay in business, there's always the added benefit that your brand might increase its market share if you do this better than your competitors.
At SproutLoud, we're ready to help. We have years of experience working with major brands and helping their partner networks in good economic times and those leaner years. In these unprecedented times, we're here for you and your partner network. This is the first in a series of articles SproutLoud is providing to offer proactive and practical guidance on how to prepare for what comes next.
For insight on how to help your channel partners not only survive but thrive in a new normal, click here to contact a SproutLoud expert.
We'll get through this the only way we know how — together.