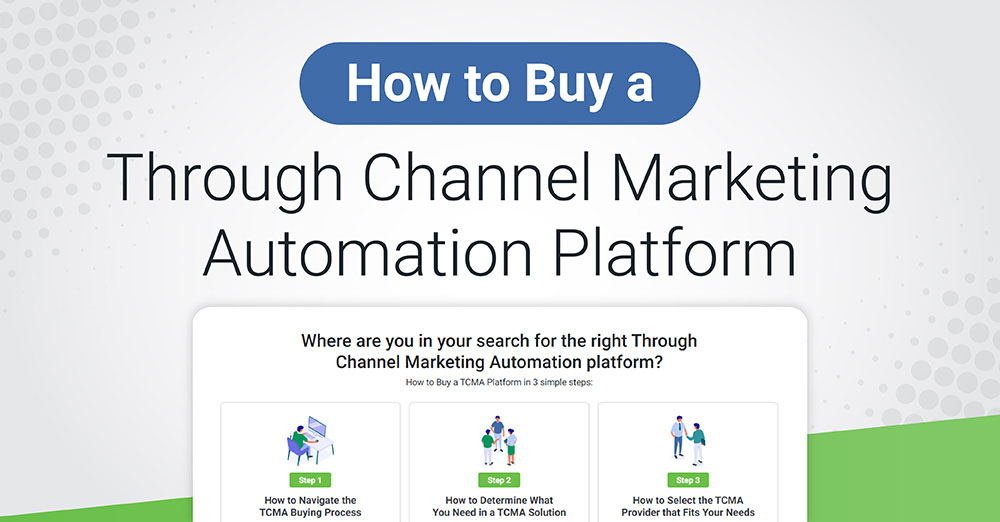 Welcome to Your Online Guide to Buying a TMCA Platform
Companies that need to upgrade their Distributed Marketing solutions often get bogged down in the complexities of how to solve their own local marketing challenges. But when you know you need a better solution, it shouldn't have to be complicated to find the right one. That's why SproutLoud created the step-by-step online guide that streamlines the entire process of buying a Through Channel Marketing Automation platform.  
Welcome to Your Online Guide
to Buying a TCMA Platform
Buying a TCMA platform, or any variation of Distributed Marketing solution, involves many stakeholders — including marketing, sales, channel, IT, data security and procurement. Choosing the right TCMA platform is a strategic investment that will impact your company's current and future goals. It's a crucially important decision, but it doesn't have to be difficult. Since its inception, SproutLoud — an industry leader in TCMA — has been committed to simplifying local marketing for brands that sell products through vast distributed networks of resellers, partners, retailers, dealers, distributors, agents, franchisees and locations. Now, we've also simplified the entire TCMA buying process into 3 simple steps, with videos, downloadable tools and curated content to guide you along the way.  Whether you're dealing with incompatible systems, inefficient processes, brand compliance dilemmas or conflicting national-to-local marketing strategies, the online How-to-Buy guide makes it easy to find the right solution for your brand.