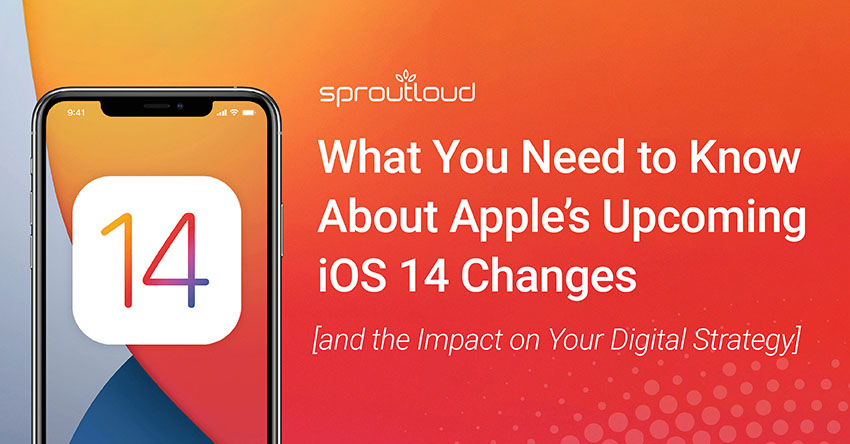 What You Need to Know About Apple's iOS 14 Changes
Apple's iOS 14 changes involve the rollout of their App Tracking Transparency (ATT) policy. This impacts how apps on Apple devices receive data. Specifically, the company is making tracking the Identifiers for Advertisers (IDFA) opt-in for users, and Apple now requires all App Store apps to display a message to users on iOS 14 devices in accordance with its new ATT policy. Apple is making the IDFA change as user privacy on the Internet is becoming an increasingly widespread concern.
Before we dive into these changes, let's take a closer look at the Identifier for Advertisers. According to Google's Knowledge Panel, the IDFA is a random device identifier assigned by Apple to a user's device. Advertisers can use this identifier to track data, so they can deliver customized advertising, and it is used for tracking and identifying a user without revealing personal information.
iPhone users can now select which apps have access to their data. For example, a user may turn off data for CBS and Instagram, but permit Uber, Waze and The Weather Channel apps because they want to allow those apps to have their location data in order to show relevant directions and weather information for their area.
As users opt-out of tracking IDFA, this may result in less knowledge about iPhone users' online habits and can potentially make digital advertising less effective. So, what does this mean for advertisers and digital marketing?
As more people opt-out of tracking on iOS 14 devices, ad personalization and reporting may become more limited. Advertisers will be able to continue to reach consumers who have permitted the use of IDFA for targeted advertising, without any issues. Other user groups who do not permit the use of IDFA for targeted advertising will be grouped as anonymized users and will not rely on persistent mobile identifiers. These users will still see ads; however, the ads will not be customized specifically for the users, and they will be targeted through a more privacy-focused approach built on anonymized and cohorted audiences.
SproutLoud is prepared for the iOS 14 changes, transitioning away from audiences that rely on a persistent identifier and moving toward audiences that are future-proof and do not rely on persistent identifiers, like IDFA or other identifiers that are likely to be deprecated. The iOS 14 changes have a very limited effect on SproutLoud's digital marketing capabilities, and any impact is minor.  SproutLoud's broad range of solutions, along with our audience-targeting capabilities, are viable options for our customers across all of our paid media solutions. SproutLoud makes updates to avoid any interruption to current campaigns.