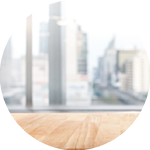 Webinar On-Demand: The Secret to Gaining Strategic Influence Over Partner Marketing
When Channel Marketing succeeds, it's a win for both Brands and their Partner networks – the small-to-medium businesses, retailers, distributors, dealers, agents or franchisees that drive Brand sales in local markets. But different interests between Brands and their Partners can lead to misalignment and widen the gap between advertising and Channel Sales.
In this 30-minute webinar, Jared Shusterman, CEO of SproutLoud, explores the concept of "Partner Captivity," and how Brands can achieve greater strategic influence over local Partner Marketing decisions.
Learn more about:
The five forces of "Partner Captivity"
Why non-captive Partners need incentives to force alignment to the Brand's goals
How to shape Channel Marketing programs to fit the needs of diverse Partner networks
How Local Ads can be tailor-made for your Partners, by offering flexible options for messaging, customization, tactics and performance tracking
The strategic value of Co-Operative Advertising funding strategies
Hosted by: