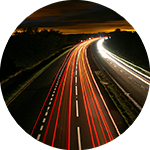 The Drive for Digital: Five Strategies to Get Your Partners to Go Digital
Channel Partners believe Digital Marketing is the best way for them to grow their business. Social Media and Local Websites are seen as the top two drivers of sales, according to a recent report by Gleanster Research. But executing Digital tactics at the local level can be costly for Brands and complicated for Partners.
In this on-demand Webinar, SproutLoud's Digital team discusses how innovations in technology can help Brands improve Partner adoption of Digital tactics while still maintaining tight controls on OpEx.
Learn how to:
Simplify customization of ads
Centralize Digital campaign planning
Reduce vendor management costs
Automate execution at the local level
Measure, Measure, Measure