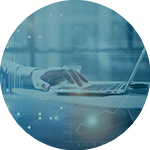 The Tactical Guide to Modern Channel Marketing: 4 Steps to Improving Brand Compliance in Channel Marketing
Modern Channel Marketing is revolutionizing the way Brands go to market with their Partners. From funding strategies to local marketing automation, Modern Channel Marketing leverages disruptive technology to drive down OpEx, improve buying power and get campaigns into market faster. But the biggest challenge for Brands is how to transform their existing Channel program into a Modern Channel Marketing program.
In this webinar we cover the 4 steps to improve brand compliance in Channel Marketing.