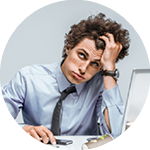 The 7 Deadly Sins of Channel Marketing: How Innovation is Making Traditional Co-Op Programs Obsolete
Ignorant. Confused. Slow. Expensive. Ineffective. Wasteful. Outdated. These are the seven deadly sins of Channel Marketing. Whether it is Brands making Co-Op investment decisions without the benefit of analytics or Partners wasting money on ineffective campaigns – to save your Channel Marketing program and your Partners, Brands must modernize their technology and their strategy.
SproutLoud partnered with SweetIQ's Director of Marketing Liz McConomy to discuss how Channel Marketing Automation and Digital Marketing savvy are helping Brands and their Partners get more effective campaigns into market faster with less complexity and cost.
In this webinar, we cover:
How the lack of analytics is leading Brands to make uninformed decisions about which tactics to invest in
How complex Brand guidelines are leaving Partners confused and advertising non-complaint
Why the complex Partner ecosystem is slowing down execution and hurting results
Why traditional Co-Op Claims and Reimbursement limits Partner participation and drives up costs
Why lack of expertise in Digital Presence is costing Partners sales
The market is more competitive than ever, and Brands must upgrade their technology to quit making fatal mistakes and capture more traffic, leads and sales.