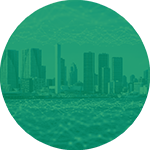 On Demand: 2018 Partner Sales Playbook: Using Technology to Increase Sales
Where is the ROI: in sales or administrative work?
Managing dozens of Partners in a local territory is tough work. Sales leaders should be focusing on helping Partners with product positioning, sales probing strategies and closing tactics. Unfortunately, many Field Sales Managers get pulled into the administrative work of managing marketing programs, chasing down approvals for advertising and reimbursements for Partners.
Today, advances in marketing technology eliminates boring administrative work and lets your Sales team focus on Sales.
Join a SproutLoud marketing expert to learn how Partner Marketing Automation is changing the daily routine of Field Sales teams.
This webinar will cover:
How to eliminate the need for advertising approvals
How eliminating the upfront financial risk that Partners associate with Co-Op marketing will result in more Partners investing with your Brand
How Local Marketing Automation makes your Sales team more effective and efficient, so they can focus on positioning and probing instead of marketing tasks
How reporting dashboards can give Field Sales teams the tools they need to create successful local marketing strategies for every Local Partner