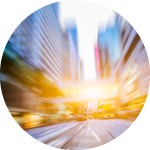 2018 Partner Marketing Predictions Webinar
2018 will be one of the most competitive years ever for Brands and their Indirect Distribution Partners. The rise of digital advertising and the skyrocketing popularity of e-commerce are pressuring Brands to modify their go-to-market strategies and tailor their investments to achieve a competitive advantage.
In this on-demand webinar, SproutLoud partnered with special guest Angela Leech, SiriusDecisions Channel Marketing Strategies Research Director, and made bold predictions about strategies that Brands should employ in 2018 to maintain their competitive advantage.
This webinar covers:
How to incorporate the voice of the Partner to improve strategy
Partner tiering strategies to optimize program success
How to lead Partners through Digital Marketing Transformation
How to enable Partners across marketing, sales and other crucial roles
Why extending Marketing Enablement efforts to Partners is crucial to success
If you need to improve the success of your Partner Sales Program in 2018, do not miss this on-demand webinar.