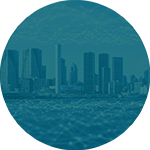 On-Demand: The Partner Marketing Manager's Top Tech Trends for 2018
Are you working on marketing or administrative work?
Partner Marketing is a complicated business. Dozens of campaigns, thousands of Partners and an army of Local Vendors often have Partner Marketing Managers struggling with a mountain of administrative work instead of doing what they love best: Developing news campaigns to drive sales.
The good news is: Innovations in Partner Marketing Technology are making assets easier to create, campaigns easier to manage and local execution easier to measure.
Are you using the latest and greatest technology to eliminate grunt work and make your work life easier?
Join a SproutLoud marketing expert to learn about the hottest technology trends of 2018.
This webinar will cover:
How using dynamic templating technology kills the queue of one-off customization requests from Partners and saves you time
How rules-based engines allow campaigns to be launched in minutes instead of days
How automated campaign execution moves local campaigns into a secure, measurable environment
How native analytics help you build better strategies and offer the kind of insight that gets you promoted