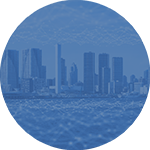 On Demand: The Finance Manager's Guide to Reducing the Cost of Partner Marketing in 2018
Can you measure the success of your Indirect Marketing investment?
As a Finance leader, you depend on clear analytics and measurable results. Unfortunately, if your company uses an Indirect Distribution Strategy, you may find that "clear" and "measurable" are not terms you come across very often. Partner Marketing involves dozens of campaigns, thousands of Partners but very few clear measurements of success.
But over the past few years, innovations in Partner Marketing technology are changing the way we measure the success of indirect campaigns.
Join a SproutLoud marketing expert, to learn about how Partner Marketing Automation can deliver the analytics you need to build better strategies and improve ROI.
This webinar will cover:
How to eliminate wasteful and unnecessary expenses in campaign management
How disruptive Co-Op Funds management technology motivates more Partners to invest in Brand-compliant Local Marketing by providing funding solutions designed to eliminate fraud
How Local Marketing Automation is moving campaign execution from risky, decentralized local vendors to a controlled, measurable environment
How a comprehensive SaaS Platform gives Finance Managers data-driven insight about lowering OpEx