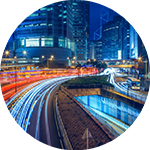 Disruption: The Big Shift in Channel Marketing: Will You be a Winner or Loser in 2017?
In this on-demand webinar, SproutLoud partnered with Forrester's Channel Marketing Principle Analyst Tim Harmon to discuss the radical evolution of Channel Marketing and the key imperatives that Distributed Brands must achieve to be successful:
Leveraging Partners to Break Through the Noise. This is the most over-saturated marketing environment in the history of business. Brands need to leverage the voices of their Independent Partners to break through the noise and be heard by more customers.
Using Technology to Improve Brand Consistency.

Partners are by nature independent. This independence can result in inconsistency in the Brand marketing message, which can confuse customers, slow deals or even damage the firm's Brand.

Automating Local Marketing to Accelerate Sales.

 Enabling Partners may not be the primary objective of a Through-Channel Marketing Program, but it sure is a welcome consequence. With proactive marketing support, you can onboard new Partners, scale Partner revenue generation efforts and build Partner loyalty more quickly.
SproutLoud is a SaaS company leading the next evolution of Through-Channel Marketing Automation. Sean also discusses how SproutLoud helps Brands simplify campaign execution, amplify the power of their marketing spend and accelerate local Channel Sales.