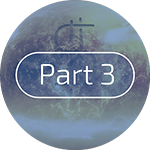 Part 3: The Co-Op Apocalypse - Speed to Market is Everything
Co-Op Partners face the most competitive market in history. E-commerce sites and Big Box retailers have better tools, more expertise and deeper pockets than your Partners.
So, can your Partners compete and win in today's competitive environment?  They can if they are using the right technology.  New innovations in Channel Marketing Automation allow Partners to launch highly sophisticated campaigns at a higher frequency and with better, more quantifiable results.
Let's look at the market factors that are making innovation a requirement instead of a goal.
Part 3 of this webinar series covers how Brands are utilizing Data-Driven Customization engines to get more campaigns to market faster.