SproutLoud Wins Local Search Association 2018 Ad-to-Action Award
SproutLoud won a 2018 Ad-to-Action Award at the Local Search Association (LSA) Conference in Chicago on May 1, 2018.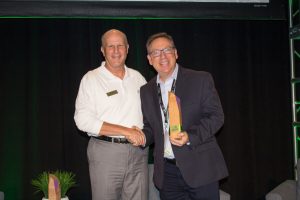 "To be recognized by the Local Search Association alongside the biggest marketing tech companies is extremely gratifying," said SproutLoud President Gary Ritkes. "It continues to validate SproutLoud's position as a leader in the market in National-to-Local Brand execution through SMB Partners."
LSA recognized SproutLoud for its innovative and comprehensive SaaS Platform — which helps Local Businesses customize, fund, execute and launch Co-Op Marketing campaigns. SproutLoud was selected from among "the best and the brightest in the local and location-based marketing industry," according to LSA, a not-for-profit industry association of media companies, agencies and technology providers who help businesses market to local consumers.
LSA's Ad-to-Action Awards highlight innovation in the local marketing advertising space and celebrate forward thinking solutions, campaigns and marketing technology.
SproutLoud's comprehensive SaaS Through-Channel Marketing Automation Platform delivers the software, service and support that Brands and their Channel Partners need to simplify campaign execution, amplify the power of the marketing spend and accelerate local sales. SproutLoud helps the Local Businesses in a Brand's Partner Network choose from a library of marketing assets, customize those assets and enroll in automated digital and traditional marketing campaigns that use Co-Op Funds provided by National Brands.
"SproutLoud prides itself on simplifying the user experience, so managing local marketing takes minutes instead of hours or days," Ritkes said.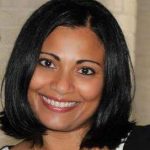 Elizabeth Vempala serves as Content Marketing Manager at SproutLoud. She is an award-winning journalist, who has worked for newspapers and magazines across the United States and abroad, in Israel, Jordan, Egypt and Italy. Elizabeth earned her journalism degree from the University of Missouri-Columbia and later earned a licentiate in sacred theology from the Pontifical University of St. Thomas Aquinas in Rome, Italy. While in Italy, Elizabeth spent several years teaching theology in both English and Italian to students from more than 90 different countries. Shortly after returning to the States, Elizabeth served as Managing Editor of Special Sections at the Sun-Sentinel in Fort Lauderdale, Florida. She has marketing experience in various industries, including news media, higher education, healthcare and technology.