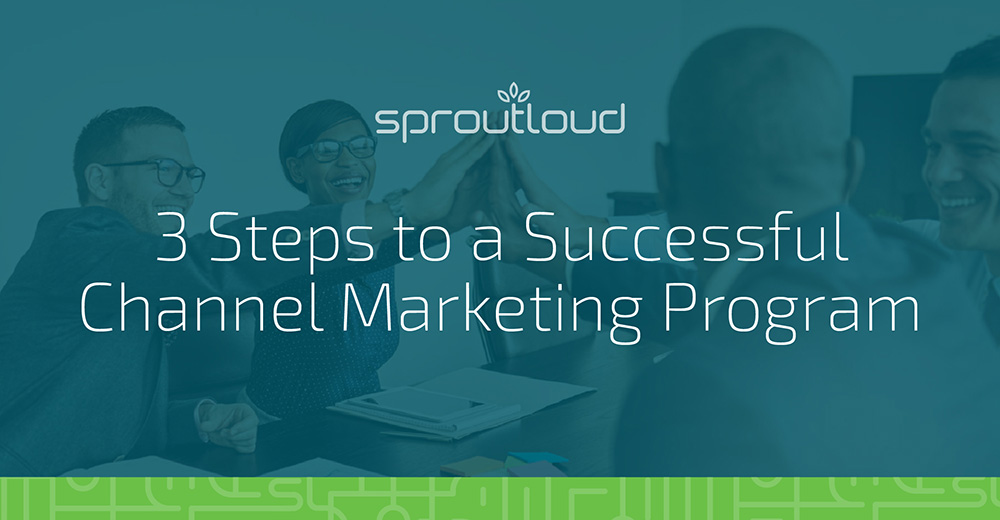 3 Steps to a Successful Channel Marketing Program
(March 31, 2017) Indirect distribution has always been a powerful way to go to market — if you can overcome its inherent challenges. Getting hundreds or thousands of local business owners on the same page has traditionally created problems with brand compliance, funding and local execution. But how would your Brand look at your go-to-market strategy if innovations in modern channel marketing technology could eliminate these challenges?
This tactical guide from Sproutloud outlines a project plan to address these challenges and help you transform your channel marketing program to reduce operating expenses, improve partner participation and reach more customers.
READ THE FULL ARTICLE AT: 
http://searchengineland.com/3-steps-successful-channel-marketing-program-272338